Sikeston Jaycee Bootheel Rodeo Parade kicks off 70th anniversary celebration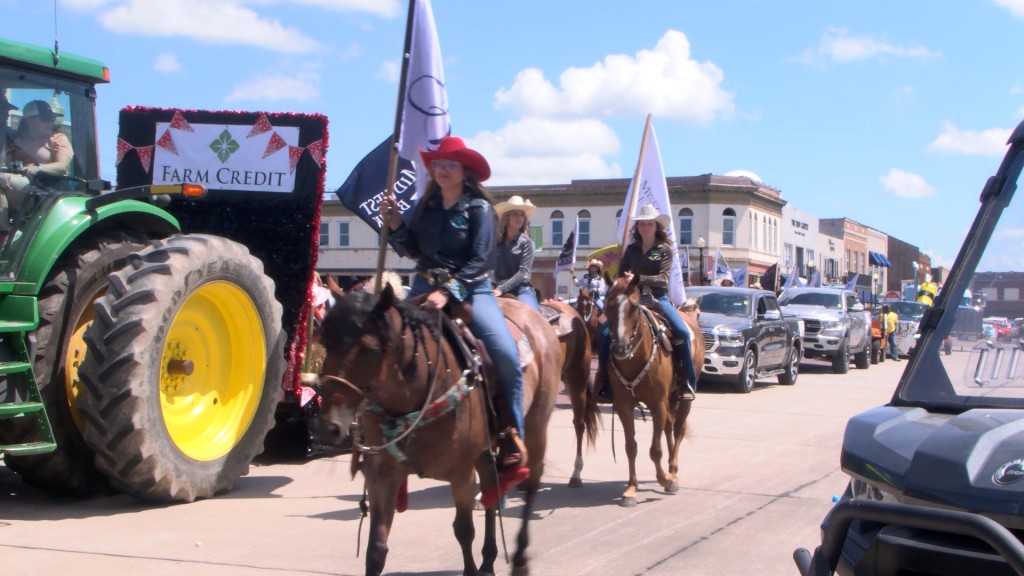 SIKESTON, Mo. (KBSI) – As the energy builds surrounding the 70th Annual Sikeston Jaycee Bootheel Rodeo, people got their first taste of the pageantry at Saturday's parade. 
As opposed to parades of the past, this year's edition concluded along Front Street to the north of the Sikeston Depot Museum and Cultural Center. 
Depot Board Vice President Larry Bohannon said this route change is a pleasant one. 
"It's always exciting. We used to go in front of the depot, but now I like that they go down Front Street because everyone is lined up on both sides," he said. "It's just the excitement, and it gets everyone excited for a week of tourists and a week to boost our economy." 
The route wasn't the only thing new to this year's parade festivities. 
The Sikeston Jaycees teamed up with the depot to put on the first mutton busting competition at the parade, which Rodeo General Chairman Dwight Bizzell said was part of an initiative put forth by the Jaycees.
"The Jaycees really did invest a lot of money this year to try to start educating the youth and bringing them back to that rodeo feel in Sikeston," he said. 
And considering there was hardly an open spot to watch more than 50 youngsters try their hand at riding a sheep, Bizzell said it was a glowing success. 
"You couldn't even find a standing spot by the gates," he said. "I mean, everybody wants to see a kid ride a sheep. It's pretty neat." 
Professional rodeo announcer Trey Windhorst said the Jaycees bring a lot to the table with the rodeo. 
"To have the history and the professionalism that they bring to pro rodeo and give these contestants a place to come, and now a place for the kids and community to come and compete and be a part of that rodeo, that means a lot for the community," he said.
Rodeo festivities continue through August 13, with musical acts beginning August 10.
Related stories:
Sikeston Jaycees announce rodeo entertainment lineup