Southeast Missouri Food Bank offers mobile services at partner locations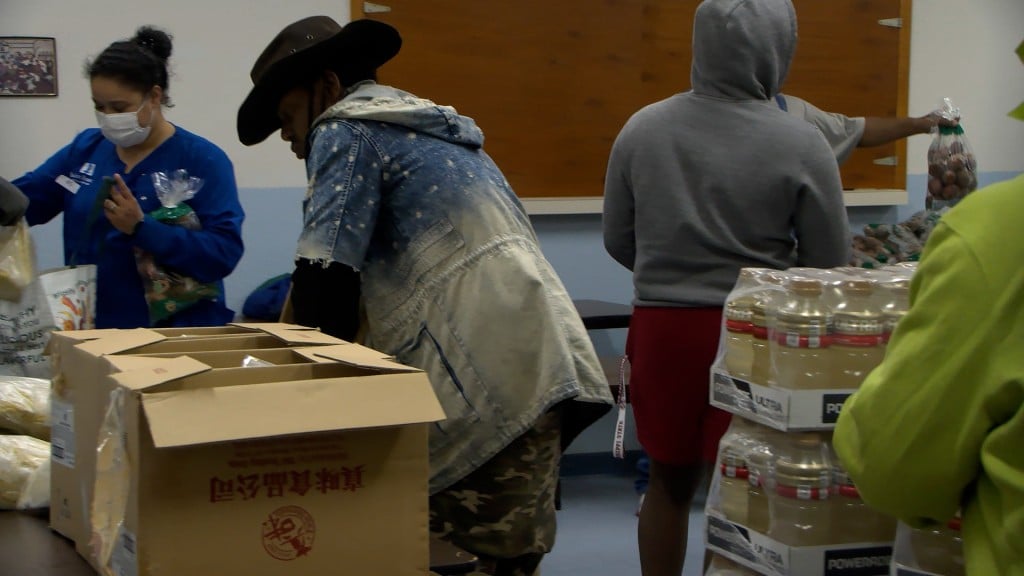 SIKESTON, Mo (KBSI) – Southeast Missouri Food Bank (SEMO Food Bank) partners with local organizations throughout 16 counties in southeast Missouri to offer mobile food pantries. 
SEMO Food Bank helps serve 70,000 individuals. Its ability to help reach this many individuals is because of its network of 140 partner agencies that allow them to have programs like its mobile food pantries.  Volunteers like Rita Savage of Green Memorial Church feel this is a great way to help the community. 
"We enjoy doing it to be great blessing to the community," said Savage.
SEMO Food Bank mobile pantries reach a large amount people at each location and using this service can help families save money. 
"Each mobile food pantry can serve 200 families," said Heather Collier, Donations Manger. "So if you think about a family going to a grocery store the amount of food, they'll receive those mobile food pantries saves them probably $70."  
Another program that SEMO Food Bank offers its Backpacks for Friday program. In southeast Missouri one in five children do not have enough food to eat. The Food Bank efforts help 1,200 students in 31 school districts receive easy no prep packs to help this cause.  
"Every dollar donated to the Food Bank helps provide four meals, so if you got $5 to spare that is $20 to a family that is struggle to get by on minimal wages jobs or a fixed income." said Collier.  
For more information visit Southeast Missouri Food Bank at SEMO Food Bank | Southeast Missouri Food Bank.