Southeast Missouri State University ranked 150th among top online programs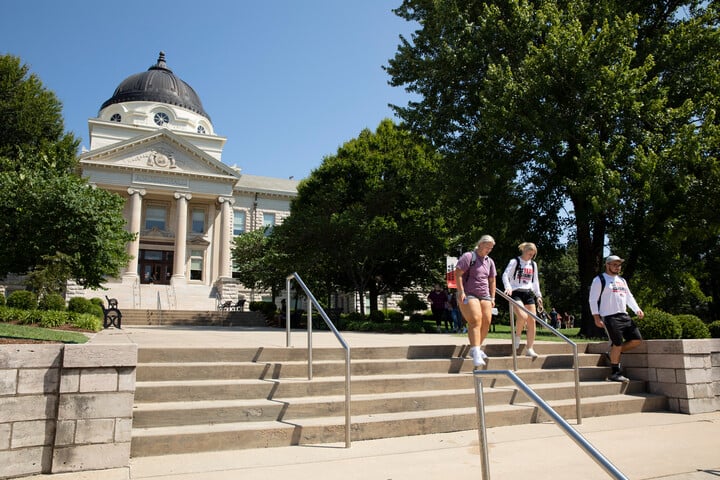 CAPE GIRARDEAU, Mo. (KBSI) – Southeast Missouri State University's online programs are ranked among the top 150 in the nation.
The 2023 Best Online Programs U.S. News & World Report evaluates more than 1,800 online bachelor's and master's degree programs. It assesses schools based on student engagement, faculty credentials, services and technologies, and expert opinion.
"We are happy to see Southeast Online continue to rank among the best," said Dr. Chelsea McNeely, director of Southeast Online. "Our online programs focus on giving our students another outlet for college, and this recognition validates the work the University does to ensure students can receive a quality education virtually."
The 150th ranking is an improvement on the 2022 ranking at 153. Southeast also received the third highest ranking in the state of Missouri when it comes to online undergraduate programs.
Southeast offers several degrees fully online. Those include 16 bachelor's degrees, 19 master's degrees, two specialist degrees, two associate degrees, nine certificates and 13 minors.
Students pay one tuition rate. There is no difference between in-state and out-of-state fees.
Students can also use prior learning credits from work or educational experiences to get them closer to earning their degree.
The Best Online Programs report also includes rankings of MBA programs and master's programs in business (non-MBA), computer-information technology, criminal justice/criminology, education, engineering, and nursing. Master's programs were judged on the same four criteria that the bachelor's degrees were, with an added score based on student excellence.
Southeast's MBA program ranks 152 nationally and second in the state of Missouri. The master's in business (non-MBA) ranks 136 nationally and third in the state. The master's in education program came in at 124 and second in the state.
Southeast's online criminal justice graduate program was slated as the 63rd best in the nation and the best in the state.
Tap here to view the complete U.S. News & World Report rankings information and accompanying profile data.