Southeast Missouri State University to celebrate Giving Day on March 22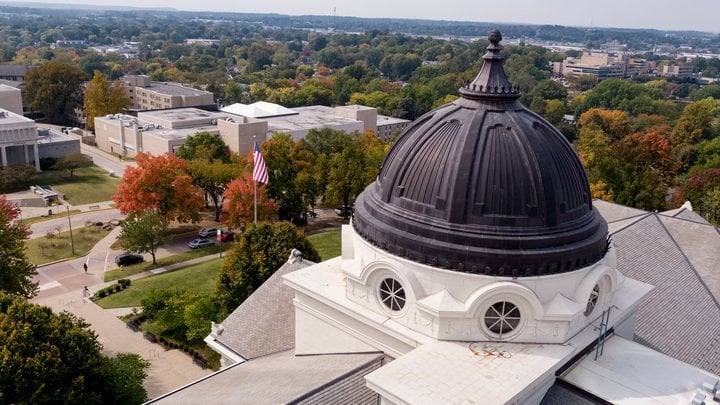 CAPE GIRARDEAU, Mo. (KBSI) – Southeast Missouri State University's Giving Day is March 22, 2023.
This year the university is celebrating its 150-year history.
SEMO Giving Day is an annual event that gives Southeast's network the opportunity to give back.
Southeast's one day goal of gifts to support students is $150,000 to celebrate its milestone birthday this year.
"Our community makes a huge difference with their gifts year after year," said Wendell Snodgrass, vice president of University Advancement and executive director of the Southeast Missouri University Foundation. "These gifts open doors at our school for our students to receive the best education possible and preparing them for successful careers in their field. We could not provide that without the support we receive on Giving Day."
The university was founded in 1873. The university's supporters helped shape it in the last 150 years with gifts, both big and small.
Southeast is also marking its sesquicentennial with a year-long celebration. A birthday party for the university kicks off festivities on March 22. On the same day, Southeast celebrates Giving Day, and has set up a number of challenges and opportunities for supporters to give to make big differences across campus.
"Our alumni across the country have been positively impacted by their time at Southeast and have a great tradition of giving back," Snodgrass said. "Donors can choose to make an impact in a number of areas, whether that's a specific academic area, a specific project or program, or athletics. SEMO Giving Day is a celebration for our entire community: students, faculty, staff, alumni, and friends. This year we get to celebrate the progress we've made in our last 150 years and look forward to the future that we're working towards."
Southeast has a new online platform to help make giving easier. The Giving Day online page shows donors the projects and challenges throughout the day that will end in a donor monetary match if they are met.
There is also an FAQ page for anyone with qustions about Giving Day. Southeast Missouri University Foundation staff and Annual Fund student representatives will call alumni and friends throughout the day on March 22.
The university's social media will share updates throughout the day as they track Giving Day activities and show progress toward the $150,000 goal.
Related stories: