Southeast students win ADDY awards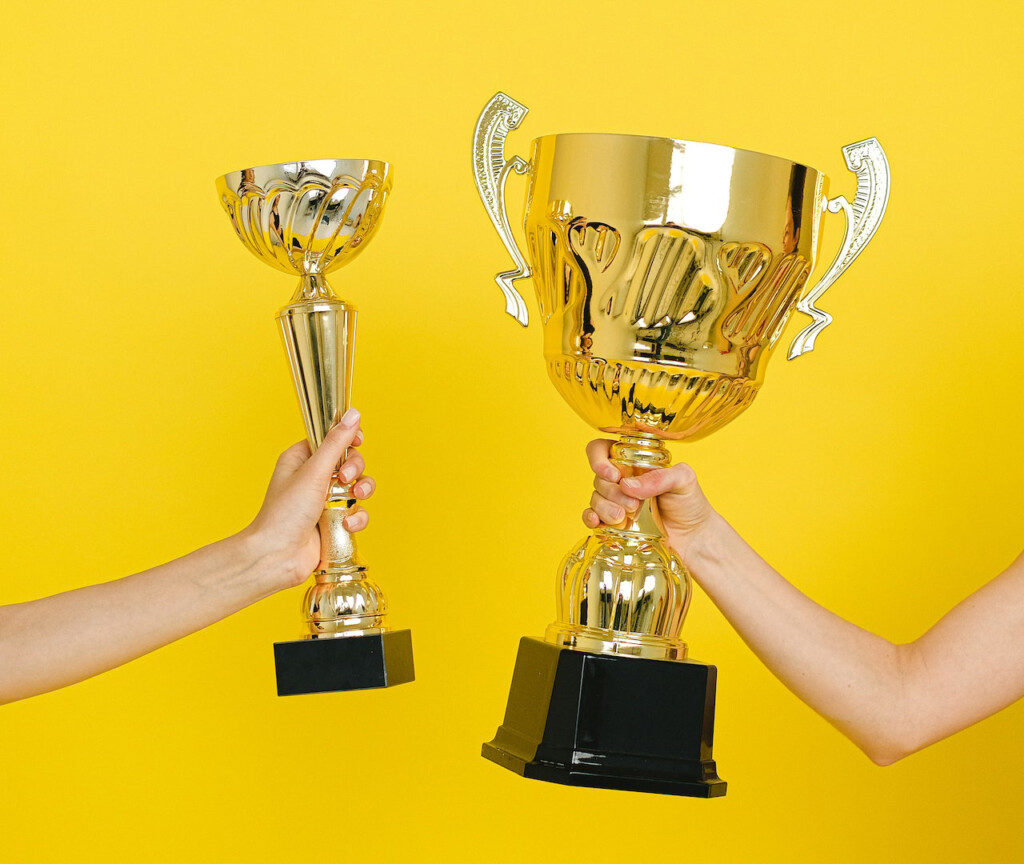 CAPE GIRARDEAU, Mo. (KBSI) – Southeast Missouri State University students were honored with local ADDY Awards.
The Department of Mass Media's Mike Simmons was named Ad Pro of the Year when the 2022 American Advertising Awards (AAA) were announced in February.
The American Advertising Federation's (AAF) Cape Girardeau chapter recognized the best in local advertising creativity with the annual awards.
Nine student submissions across advertising, marketing, multimedia journalism, public relations and graphic design disciplines were recognized.
The Best of Show for the student competition came from a poster campaign for Spectrum Record Lounge by a group made up of students from Digital and Integrated Marketing Communications Practicum (MK443) and Visual Branding Design (AR416). Those work worked on the project included Mackenzie Gerling, Elisabeth Wilson, Ciara Brewer, Maria Sanchez De Lamadrid Gomez, Erin Ashwell, Griffin Hackeloer, Ciara Potter, Haewon Jang, and professors Dr. Sandy Sen from the Department of Marketing and Louise Bodenheimer from the Department of Art and Design.
Student groups from the collaboration of marketing and brand design classes won a total of five awards, including the Best of Show.
SECreative won another four awards. SECreative is a student-run media production firm that works with different on-campus departments and organizations, local small businesses and non-profit organizations. The students produce work for clients in print media, video, social media, advertising, sales promotion, public relations and more, according to Southeast Missouri State University.
Southeast's Department of Mass Media instructor and SECreative advisor Mike Simmons also received recognition in the 2022 ADDY Awards. Simmons was named the Ad Pro of the Year, which honors a professional who is making positive impacts through work, community involvement, advocacy or through mentoring.
Student award winners are as follows:
SECreative
Fault Line Film Call for Entries Poster – Gold

Ciara Potter (Designer)
Rachel Westhoff (Account Executive)

Invitation to BSA Golf Tournament – Bronze

Gillian Merideth (Creative Director)

Fault Line Film Festival Posters – Bronze

Molly Galik (Creative Director)
Tanner Voss (Designer)
Joe Kedl (Designer)
Miriam Gorecki (Designer)

SECreative Recruitment Social Media – Bronze

Alisha Reisenbichler (Agency Director)
Rachel Westhoff (Operations Director)
Marketing and Art and Design students
Spectrum Record Lounge Poster Campaign – Gold

Mackenzie Gerling
Elisabeth Wilson
Ciara Brewer
Maria Sanchez De Lamadrid Gomez
Erin Ashwell
Griffin Hackeloer
Ciara Potter
Haewon Jang
Dr. Sandy Sen
Louise Bodenheimer

Spectrum Record Lounge Genre Signs – Silver

Mackenzie Gerling
Elisabeth Wilson
Ciara Brewer
Maria Sanchez De Lamadrid Gomez
Erin Ashwell
Griffin Hackeloer
Ciara Potter
Haewon Jang
Dr. Sandy Sen
Louise Bodenheimer

Spectrum Record Lounge Merch – Silver

Chase Pressley
Alyssa Horn
Taja Woods
Ferg Ludden
Jaden Kight
Gwen Sterrett
Meghan Tiggard
Lydia Gehrs
Anna Wilke
Dr. Sandy Sen
Louise Bodenheimer

Spectrum Record Lounge Poster Campaign – Silver

Gregory Lorent
Hanna Boyer
Lindsey Williams
Evan Grindstaff
Ashley Darnell
Brennan Higgins
Kaitlyn Raab
Dr. Sandy Sen
Louise Bodenheimer

Spectrum Record Lounge Social Media – Bronze

Chase Pressley
Alyssa Horn
Taja Wood
Ferg Ludden
Jaden Kight
Gwen Sterrett
Meghan Tiggard
Lydia Gehrs
Anna Wilke
Dr. Sandy Sen
Louise Bodenheimer