Suspect arrested, charged after shooting in Mayfield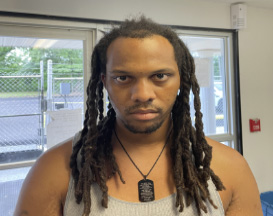 MAYFIELD, Ky. (KBSI) – A Mayfield man faces charges after a shooting at a shopping center and apartments on August 3 that injured three people.
James Blakemore, 26, faces charges of three counts of assault 1st degree, three counts of assault 2nd degree, possession of handgun by convicted felon, two counts of tampering with physical evidence and strangulation 1st degree.
The Mayfield Police Department responded to reports of a shooting at the Plaza Shopping Center and Plaza Apartments on August 3 at approximately 4:45 a.m.
After first responders were called, deputies found a female victim at the Plaza Shopping center, and two male victims inside a car at Plaza Apartments. All three victims were taken to area hospitals with life threatening gunshot wounds.
Police identified the suspect as Blakemore. Deputies found him in an apartment on Birch Cove in the Plaza Apartments. With the help of McCracken County Sheriff's Office Special Response Team, Blakemore was arrested without incident.