Turkey frying safety tips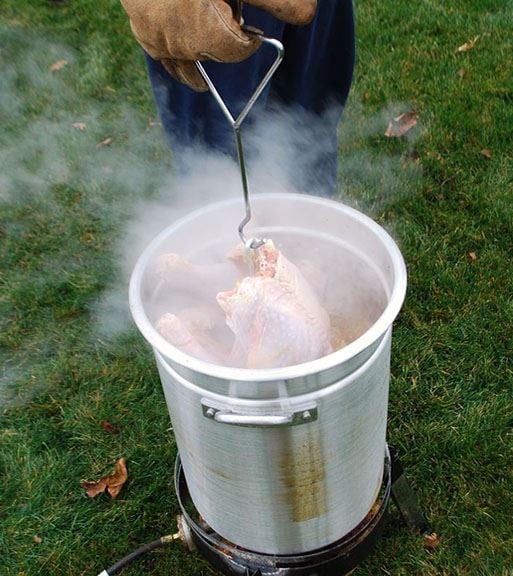 CARBONDALE, Ill. (KBSI) – Turkey fryer mishaps are one of the leading causes of Thanksgiving cooking fires.
Avoid using deep-fat turkey fryers. If you decide to use a turkey fryer, the Carbondale Fire Department offers these safety tips:
Turkey fryers should always be used outdoors at a safe distance from buildings and any other flammable materials.
Make sure the fryers are used on a flat surface to reduce accidental tipping.
Make sure the turkey is completely thawed and dried. Water causes oil to spill over, leading to fire or even an explosion.
Turn the gas off before placing the turkey in the fryer.
Never leave the fryer unattended.
Never let children or pets near the fryer.
Keep an all-purpose fire extinguisher nearby. Never use water to extinguish a grease fire.
Those wanting more information on cooking fires can call the Carbondale Fire Department at 618-457-3234.