U.S. Army Golden Knights to parachute before SEMO football game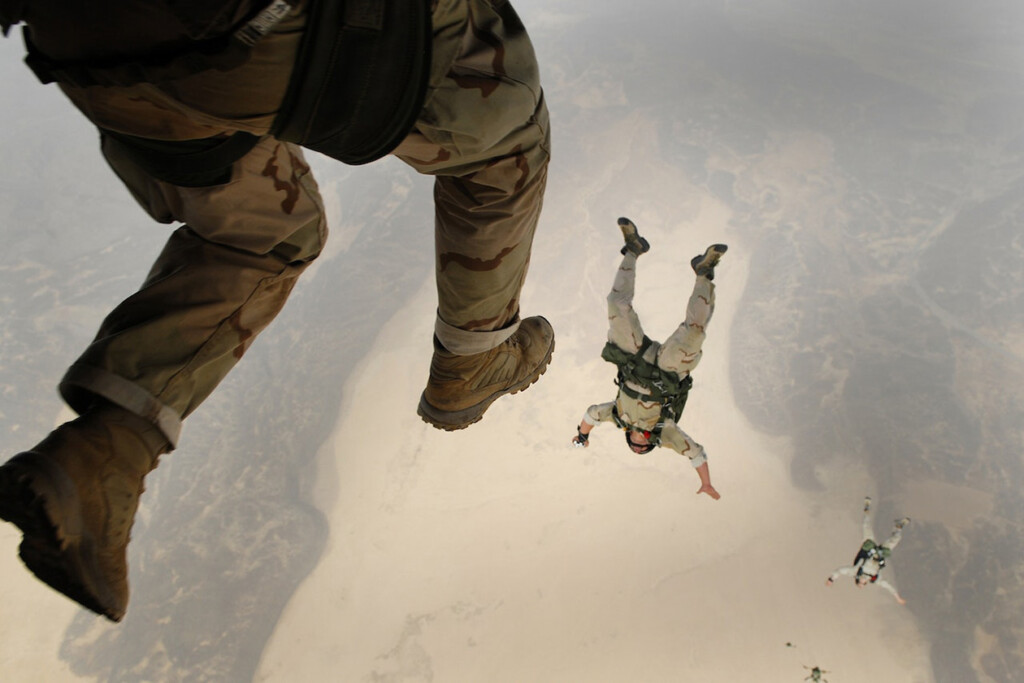 CAPE GIRARDEAU, Mo. (KBSI) – The U.S. Army Golden Knights Parachute Demonstration Team will fly into the Cape Girardeau Regional Airport to display their precision and skill as they make an appearance at Southeast Missouri State University's new Houck Stadium on Saturday, September 9.
The U.S. Army Golden Knights are world-renowned for their incredible aerial displays, showcasing the Army's commitment to excellence, teamwork and dedication. The visit to Cape Girardeau is a chase for the local community to witness their expertise up close and personal.
The Golden Knights' performance will precede the SEMO Redhawks' football home opener against Lindenwood on Sept. 9.
This collaboration between the U.S. Army Golden Knights and Southeast Missouri State University promises to be a memorable experience for both sports enthusiasts and patriots alike.
"We are thrilled to welcome the U.S. Army Golden Knights to Cape Girardeau for this special occasion," said Katrina Amos, Cape Girardeau Regional Airport Manager. "We are honored to have them in Cape Girardeau and use our great regional airport."
The U.S. Army Golden Knights are the Army's official aerial parachute demonstration team.
With a legacy of over 60 years, the Golden Knights showcase the professionalism and precision of the U.S. Army through thrilling aerial displays across the United States and around the world.
The Golden Knights are ambassadors of the Army's values and excellence, committed to inspiring the next generation and connecting with communities.