UPSET CITY!
SEMO men unite, pull away late to stun top-seeded Morehead State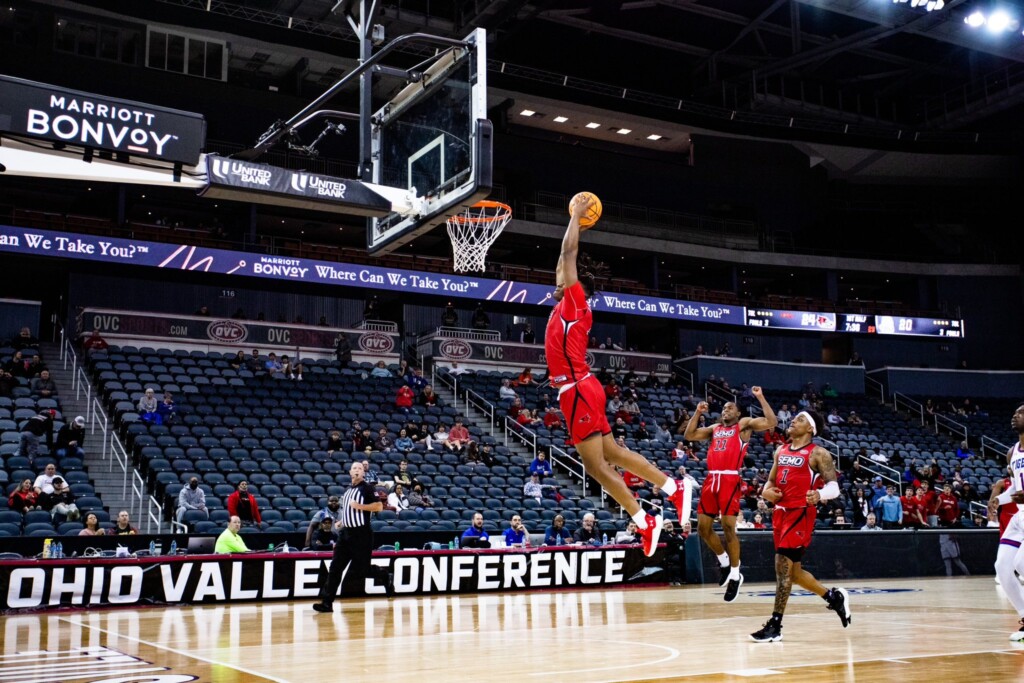 Photo courtesy of SEMO Athletics
EVANSVILLE, Ind. (KBSI) – The adage states it is not how you start but how you finish.
For the Southeast Missouri State University Redhawks, the adage rings true like a church bell echoing throughout the night, as the 'Hawks pulled out the upset over top-seeded Morehead State, 65-58, in the Ohio Valley Conference semifinals Friday night at the Ford Center in Evansville, Ind.
The 'Hawks entered the tilt as the five seed, but games aren't played on paper, are they?
Chris Harris led the charge with his 15-point performance, but it was a crucial trey with 21 seconds remaining by Phillip Russell that catapulted the Redhawks to the championship game.
Russell finished with 14 points.
It has been more than 20 years since SEMO secured an appearance in the NCAA Tournament.
The men are 40 minutes away!