Uptown Jackson Spring Open House celebrates season, small businesses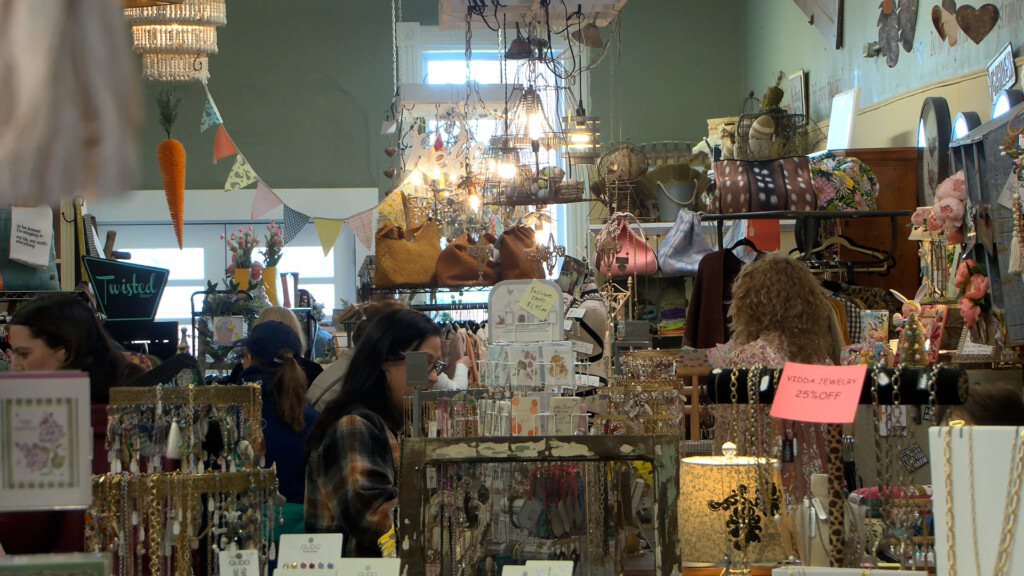 JACKSON, Mo. (KBSI) – It's Uptown Jackson's kickoff to Spring: the Spring Open House. 
And even though it may not have felt like spring outside on Saturday, it definitely did inside High Street Station. 
Lisa Walker, the store's co-owner, said the shops in Uptown Jackson are essentially one big family. 
"We love to see what the other shops uptown are offering and doing. We're all supportive of each other," she said. "We work together. We have a committee, and we plan our events together, so it's awesome." 
This special day puts the spotlight on the small businesses that have become staples in Uptown Jackson, like Summers Lane Boutique. 
"Everybody's been in a great mood today," co-founder Shelly Lane said. "Everybody's so excited about spring and just getting out and seeing people, and it's a lot of fun." 
Lane said a big reason why people should shop small and shop local is the footprint these businesses have in communities like Jackson. 
"Shopping local is so important," she said. "We sponsor baseball teams, we sponsor soccer teams, we help with the high schools, you know, we are always involved with the community, and we just give back to the community, whereas when you're shopping elsewhere, they're not giving back to the community like we are." 
Walker echoed Lane's sentiments, leaving shoppers with this: "Shop local. Shop your small town. We really appreciate it."