Vienna High School sets school record reaches 25 wins in a season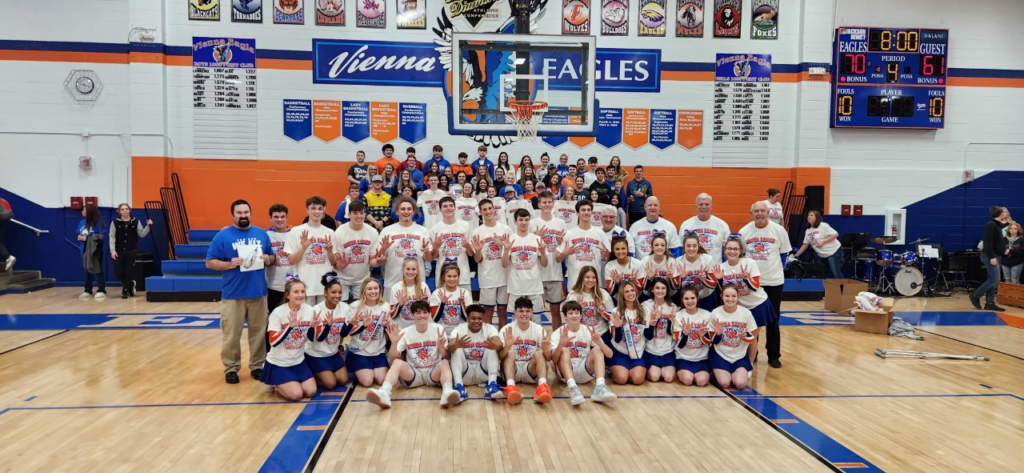 VIENNA, Ill. (KBSI) – Vienna High School boys basketball team broke a school record with 25 wins this season.
The previous record of 24 was held in a five-way tie with 1966, 73, 75, 2005, and 2007, according to Vienna Schools Superintendent Joshua W. Stafford.
The 2023 Vienna team broke the record Friday night in a match-up against Christopher.