Yellowstone actor comes to Cape Girardeau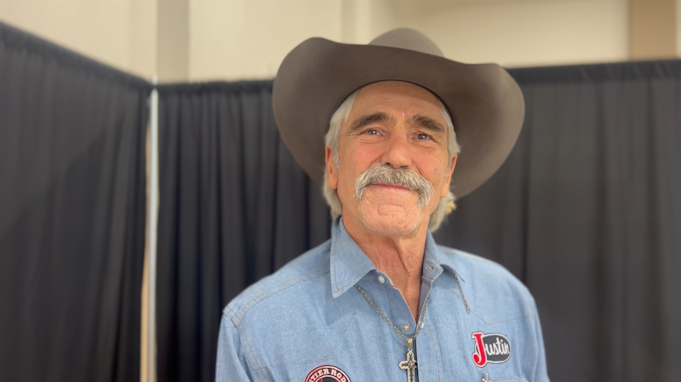 CAPE GIRARDEAU, Mo. (KBSI)-
Forrie J. Smith will be with the Cowboys and Camping expo at the Osage Center in Cape Girardeau,
"I love my small towns and my country folk." Says Smith.
You'll most likely recognize Forrie as one of the farm hands on the Yellowstone Dutton ranch, who plays as Lloyd Pierce, "It's been quite a ride, it reminds me of rodeoing, a lot of the times. It's the platform it's given me and the things I can do with it are really cool."
Smith is an advocate for charity work and helping to raise funds for important causes, such as the Shriners children's hospital and the National Indigenous Women's Resource Center.

"One man can make a difference."


But the cause that brings him to Cape Girardeau?
"Cowboys and camping! I'm all about cowboys!"


The Cowboys and Camping expo where a charity gun raffle will help the Shriner's childrens hospital.

Smith finishes by adding, "I think everybody should camp, I think it's really good for kids to see mother nature, and see how insignificant we really are in this big world and learn how to take care of themselves."