Dyersburg PD looking for armed robbery suspect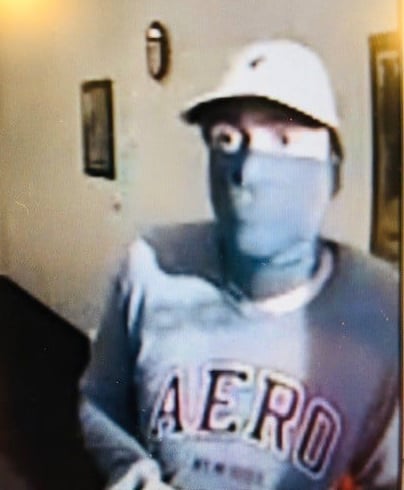 DYERSBURG, Tenn. (KBSI) – The Dyersburg Police Department is looking for a suspect in an armed robbery.
It happened Friday, Sept. 24 around 6 p.m. at Advance America located at 2450 Lake Road.
A man armed with a handgun entered the business and demanded money, according to Dyersburg PD.
The suspect left the scene on foot from the back door of the business with an undisclosed amount of cash.
The suspect is described at a white male, five feet nine to five feet eleven inches. He was wearing khaki pants, gray sweatshirt, baseball cap, boots and a face mask covering.
The Dyersburg Police Department K9 was called to the scene by lost the track of the suspect near Jamestown Road.
Anyone with information is asked to call Crime Stoppers at 731-285-TIPS, Dyersburg CID at 731-288-7679, or 311.