Dyersburg police search for sexual predator after attempted rape, another event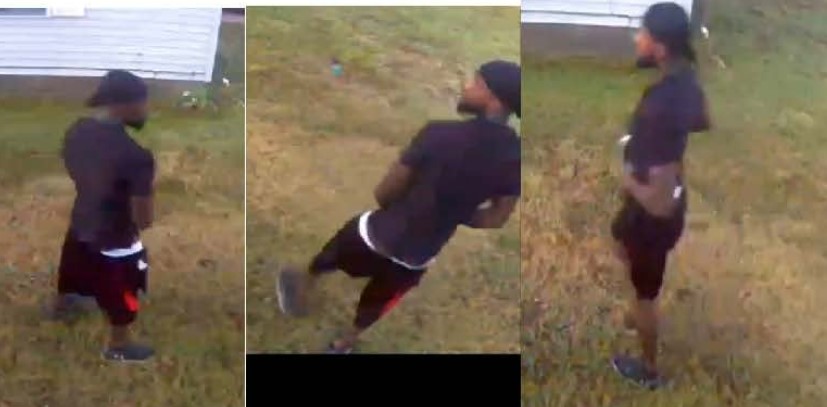 DYERSBURG, Tenn. (KBSI) – Dyersburg police are searching for a sexual predator wanted for the attempted rape of a female and trying to get a get girl waiting for a school bus to walk over to him.
On Aug. 15, a Dyersburg police officer noticed a female walking in the downtown area who appeared to be distressed. The officer stopped to check on the woman and she reported a man just attacked her and tried to rape her.
The woman told police she was walking down College Street when she was grabbed from behind and knocked to the ground. The attacker grabbed the victim's legs and pulled her off to the side of the road where he jumped on top of the victim attempting to sexually assault her. The victim fought with the suspect and the suspect ran off.
The man is described as a black male, 5'8″-5'10″, skinny build. The suspect was not wearing any clothing during the attack. The entire attack was captured on surveillance video.
On September 7, shortly before 7 a.m., video surveillance captured a black male watching a female juvenile waiting on a school bus in the Milltown area on Lewis Avenue. The suspect was seen watching the juvenile from the side of a home. Police say he tried to get the juvenile to walk over to him as he was pleasuring himself. The suspect ran away when a witness yelled at him. The suspect description matches the description of the attempted rape suspect.
Anyone with information is urged to call the Dyersburg Police Department at 311, the Criminal Investigation Division 288-7679, or Crime Stoppers at 285-TIPS.