Winners announced for round 1 of Mo. COVID-19 vaccine program
There were 180 randomly selected winners.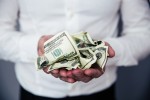 JEFFERSON CITY, Mo. (KBSI) – Missouri Gov. Mike Parson announced the winners of the first drawing of the MO VIP. This is a program providing an opportunity for rewards for the more than 3 million Missourians who received at least one dose of a COVID-19 vaccine and incentivizing those who have not already been vaccinated.
At the time of the Aug. 13 drawing, a total of 495,296 MO VIP entries were received. Of the 180 winners randomly selected in the first of the program's five drawings, 170 have been fully verified. The remaining 10 have until 5 p.m. Friday to complete necessary documentation to verify their identity and vaccination status, or the prizes will be preliminarily awarded to an alternate.
District 8 winners
Ann Basila from Piedmont in Wayne Co.
Terri Coffman from Bonne Terre in Washington Co.
Jacinda Collins from West Plains in Howell Co.
Justin Deffendall from Poplar Bluff in Butler Co.
Trenton Foeste from Chaffee in Scott Co.
Sara Fullington from West Plains in Howell Co.
Trisha Herget from Park Hills in St. Francois Co.
Anna Hutson from Mountain Grove in Wright Co.
Adrianne Logsden from Potosi in Washington Co.
Marina Madsen from Potosi in Washington Co.
James Melvin from West Plains in Howell Co.
Michael Stanley from Kennett in Dunklin Co.
Mason Still from Poplar Bluff in Butler Co.
Moriah Terry from Cape Girardeau in Cape Girardeau Co.
Mollie Thomley from Bloomfield in Stoddard Co.
Rebecca White from Steelville in Crawford Co.
Dianna Whitehead from Malden in Dunklin Co.
A full list of confirmed MO VIP winners can be found at MOStopsCovid.com/win.
Gov. Parson said there has been a vaccine uptake increase since this program began.
More than 400,000 doses have been administered by state-enrolled providers since the launch of MO VIP. With state and federal vaccination data combined, 61% of Missouri's eligible population (12 and up) has now initiated vaccination.
Anyone who has received at least one dose of a COVID-19 vaccine by the deadline can enter at any time for the drawings at MOStopsCovid.com. Each of the five drawings will generate 180 winners, for a total of 900 winners overall. A cash prize of $10,000 will be awarded to a total of 800 adults (18 and up), and 100 adolescents, aged 12 to 17, will win an education savings account through the Missouri State Treasurer's MOST 529 program in the amount of $10,000.
Once a Missourian enters, his/her entry will be carried over through all the drawings. There is no need to enter more than once. The entry list will be reviewed, and duplicate entries will be removed prior to each drawing. All winners will all have their vaccination status verified. The next drawing will take place Friday, Aug. 27 but entries must have been entered online by 11:59 p.m. Aug. 25.
Official rules, frequently asked questions and a program timeline are available at MOStopsCovid.com/win. Those without the ability to enter the sweepstakes online can get assistance by calling the COVID-19 hotline Monday-Friday from 7:30 a.m.-7:30 p.m. at 877-435-8411.
Find a vaccine near you at MOStopsCovid.com.