Grisly find at Texas home led to discovery of body in trunk in Nebraska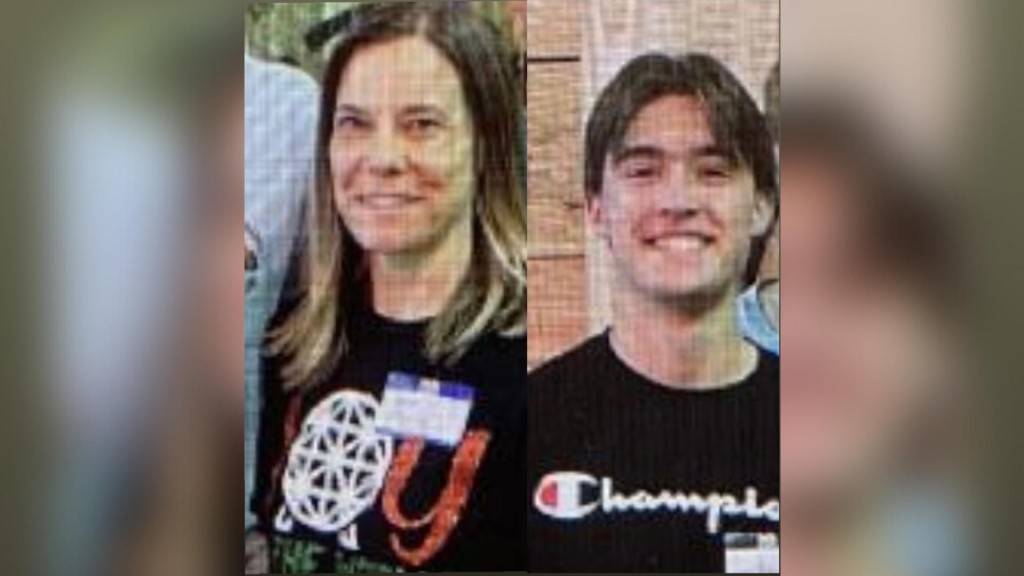 LINCOLN, Neb. (KLKN) – A Texas woman who was found dead in a trunk in Nebraska died from strangulation, according to the Harris County Sheriff's Office.
On Thursday, a man returned to his Harris County home to find blood and a human tooth in the garage, according to a court document filed on Friday.
His wife, 49-year-old Michelle Roenz, and son, 17-year-old Tyler Roenz, were nowhere to be found.
The man continued following a trail of blood, which led him to the master bedroom, where there were at least four more teeth in a pool of blood on the carpet.
Michelle's purse and phone were found in the master bedroom, the court document says.
After calling out for both Michelle and Tyler to no avail, the dad called 911.
The Harris County Homicide Unit was then sent to the home to investigate.
And based on the evidence it found, a CLEAR alert (Coordinate Law Enforcement Adult Rescue) was issued for both Michelle and Tyler.
A Mazda sedan, which Tyler used to go to school three days a week, was also missing from the home, according to the sheriff's office.
That vehicle was last seen leaving the home through security video around 11:44 a.m., according to the court document.
Michelle's credit card was last used Thursday night at a gas station in far southeast Kansas, the court document says.
Investigators notified the Nebraska State Patrol, as they believed the vehicle to be somewhere in the state, the sheriff's office said.
At about 2:45 p.m. on Friday, a Nebraska trooper found the Mazda near Grand Island and tried to pull it over.
But Tyler refused, and a high-speed chase began.
Eventually, Tyler was stopped when he struck the back of a semi, left the road and hit a tree, according to the patrol.
Troopers then found his mother's body of Michelle in the trunk.  Tyler was taken to a local hospital to be treated for injuries that were not life-threatening.
SEE ALSO: Nebraska troopers find dead body in trunk after chase
Authorities think Michelle died from strangulation and blunt force trauma.
Investigators are still working with Nebraska authorities to extradite Tyler back to Texas.