Massachusetts man found guilty on Jan. 6 charges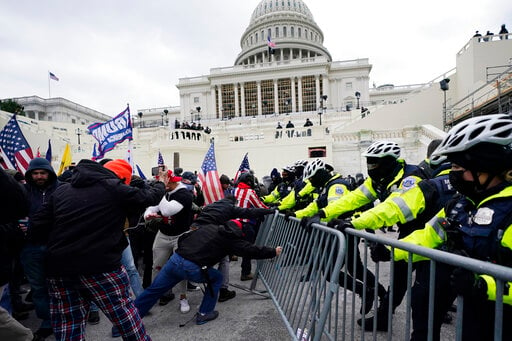 SOMERVILLE, Mass. (WLNE) — A Massachusetts man was found guilty on both felony and misdemeanor charges for his actions at the Jan. 6. insurrection.
Court documents said Noah Bacon, 29, of Somerville, was found guilty of obstruction of an official proceeding, a felony, and misdemeanor charges, including:
Entering or remaining in a restricted building or grounds
Disorderly or disruptive conduct in a restricted building
Entering and remaining in the gallery of either House of Congress
Disorderly or disruptive conduct in a Capitol building
Parading, demonstrating or picketing in a Capitol building.
According to government evidence, Bacon entered the Capitol at about 2:15 p.m. and remained inside for 50 minutes.
Documents further stated that Bacon attempted to keep a breached door open for more rioters to enter the building.
Officials said he used a "Don't Tread On Me" flag to cover security cameras.
Authorities said he also entered an unlocked Senate gallery after preventing Capitol Police from securing the area.
Bacon was arrested on June 30, 2022, in Somerville. A sentencing hearing is scheduled for June 14 of this year.