TSA gives tips for flying with food this holiday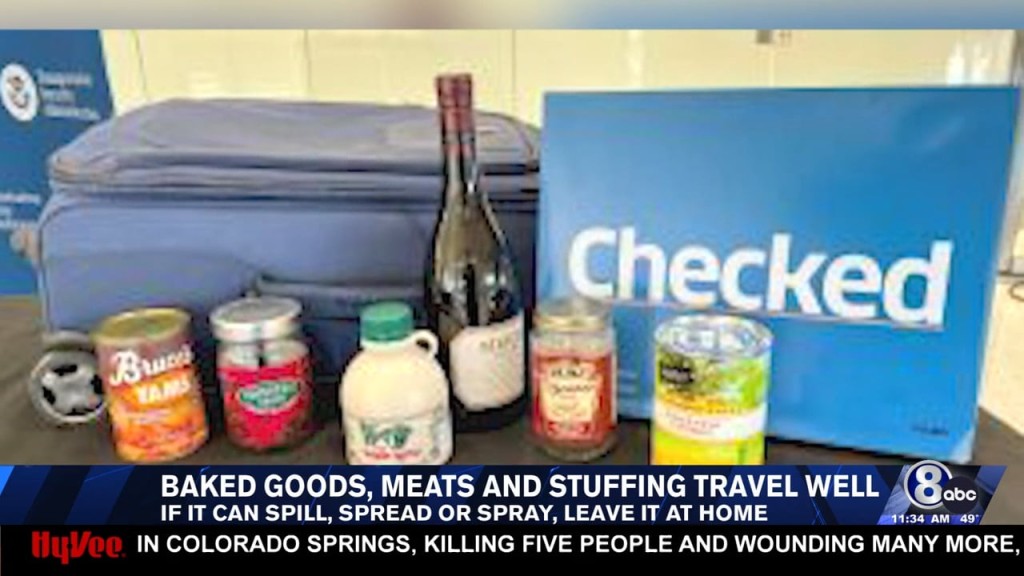 LINCOLN, Neb. (KLKN) — Getting through airport security is always stressful, and Thanksgiving only adds stress, especially if you're hoping to contribute to the holiday dinner.
For those planning to board a plane with food, TSA has tips for getting to your gate with as few complications as possible.
Any foods that can spill, spread or spray, such as cranberry sauce or gravy, should be avoided.
Items larger than 3.4 ounces should be placed in your checked luggage.
For those traveling with chilled foods, ice packs are okay to go through security if they're fully frozen.
Baked goods, meats and stuffing travel well, but, as with all food items, may require extra security screenings, so keep them in an easily accessible location in your carry-on luggage.