1 additional death from COVID-19 in Cape Girardeau County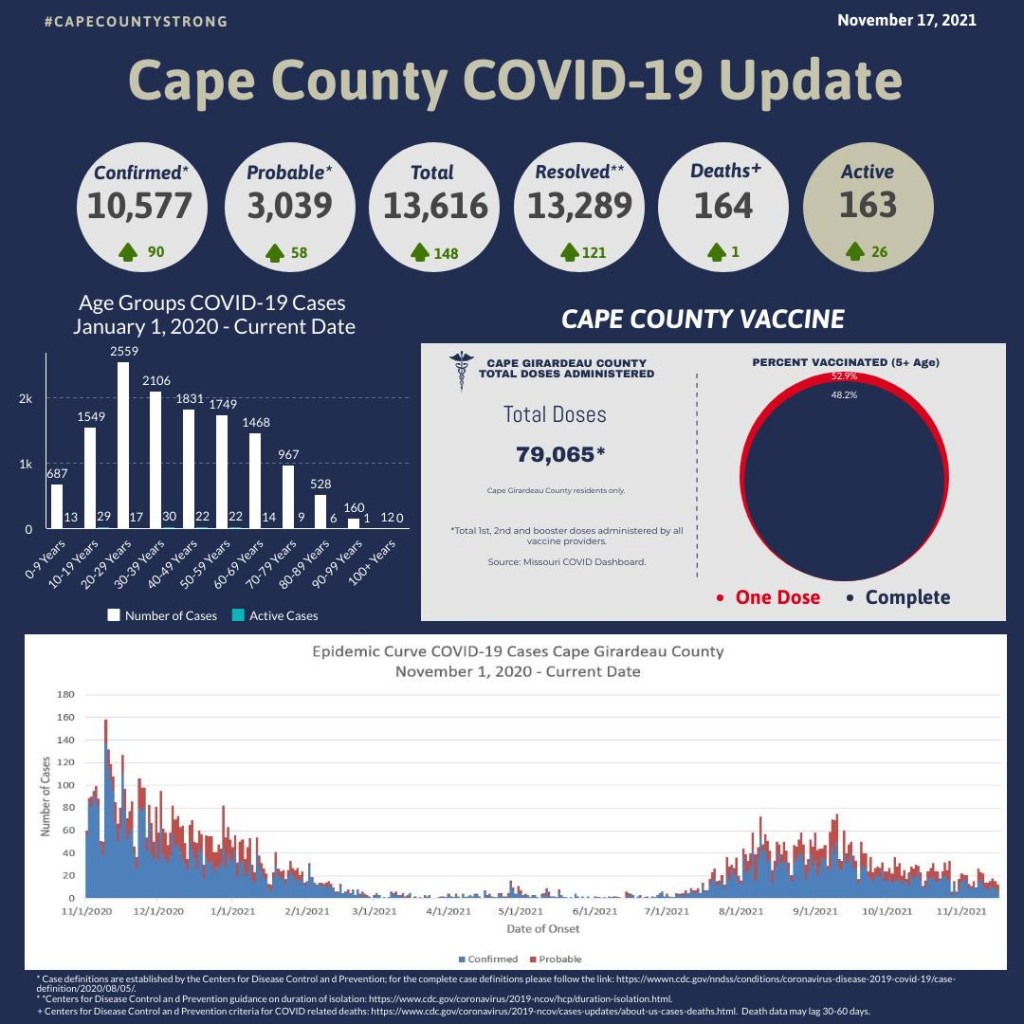 CAPE GIRARDEAU COUNTY, Mo. (KBSI) – The Cape Girardeau Public Health Center reports an additional death from COVID-19 on Wednesday.
A person in his/her 80s died of COVID-19.
There are 90 more confirmed cases, 58 more probable cases for a total of 148. Active cases are up 26 to 163 current active cases in the county.
Total numbers since January 1, 2020
10,577 confirmed
3,039 probable
13,616 total
13,289 resolved
164 deaths
163 active
The 7-Day positivity rate is 13.4%.
Related stories:
1 more death, 209 active COVID-19 cases in Cape Girardeau County
Increase in COVID-19 cases in Cape Girardeau Co., U.S. officials recommend booster shots