1 injured, 1 arrested after shooting in Nason, IL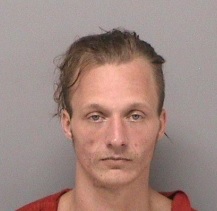 NASON, Ill. (KBSI) – One man was injured and another arrested after a shooting in Nason.
On August 4, police were called to investigate a shooting involving a shotgun at 338 S. 9th Street in Nason.
Law enforcement identified the shooting victim as 55-year-old Jerry C. Collins of that address. Collins had non-life-threatening injuries.
Officers also identified the suspect as 25-year-old Leif X. Booker of the same address. Booker left the scene and could not be found, according to the Jefferson County Sheriff's Office.
On August 7, late in the afternoon, Booker turned himself in at the sheriff's office and was arrested in connection with the shooting and an unrelated warrant. He was charged with aggravated battery with a firearm.