2 arrested after traffic stop turns into foot chase, drug bust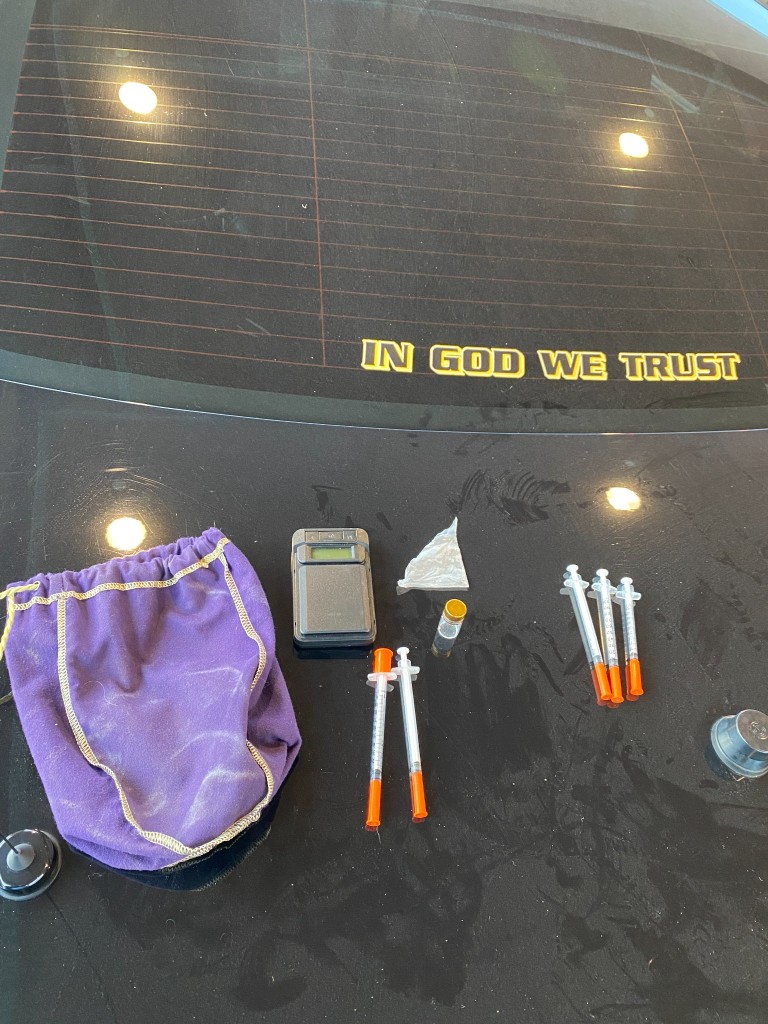 GRAVES COUNTY, Ky. (KBSI) – Two men face charges after a traffic stop turned into a foot chase and drugs found.
Miles Estes, 31, of Trenton, New Jersey faces charges of fleeing or evading police 1st degree (on foot), resisting arrest, possession of a controlled substance 1st degree (methamphetamine), drug paraphernalia and criminal mischief 3rd degree.
Keaton Pierceall, 21 of Wingo, Ky. faces charges of possession of a controlled substance 1st degree (methamphetamine) and drug paraphernalia.
Graves County Sheriff's Deputy Tyler Crane and Deputy Chandler Sirls conducted a traffic stop on a vehicle on KY 58 East on June 30 at 2:08 a.m.
The vehicle was determined to have no valid insurance. During an investigation to verify ownership of the vehicle, deputies tried to identify the front seat passenger, later determined to be Estes. Estes initially gave deputies false information in order to conceal the discovery of an active warrant out of Tennessee, according to the Graves County Sheriff's Office.
Deputy Crane tried to detain Estes as his true identity was still unconfirmed. At that time, Estes began running away on foot. Estes ran across Ky 58 East into the yard of a local business. After a short foot chase and a brief struggle, Deputy Crane caught up with Estes.
A search of Estes yielded two syringes, which field tested positive for methamphetamine. Estes was placed under arrest.
Authorities searched the vehicle and a black backpack was located in the rear floorboard. Inside the bag was a glass vial of suspected methamphetamine and several syringes which tested positive for meth, according to the sheriff's office.
The owner of the backpack was determined to be Pierceall. He was arrested. Pierceall has now been arrested three times in the month of June, twice in Graves County and once in Tennessee.
Graves County Sheriff's deputies were assisted by the Graves County Jail K-9 Unit.