Sheriff's office: 2 face child abuse charges after child has bruising around the neck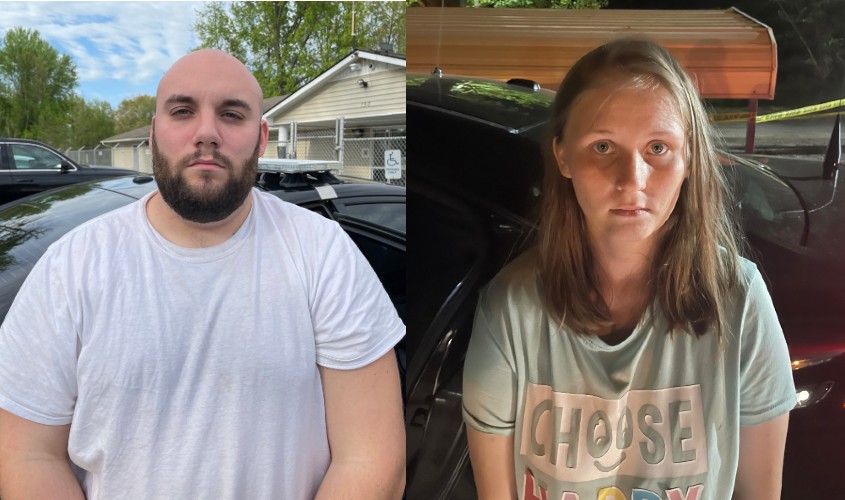 WINGO, Ky. (KBSI) – Two people face child abuse charges after the Graves County sheriff says a 5-year-old child was found with injuries in Graves County, Ky.
Trevor Green, 26, and Shyane Nicole Merrie, 25, both of Wingo, Ky. each face a charge of criminal abuse 1st degree of a child under the age of 12.
The injuries to a 5 year old were consistent with choking and excessive bruising about the neck, according to the Graves County Sheriff's Office. This led to an investigation by the sheriff's office as well as Kentucky Department of Community Based Services.
Graves County sheriff's detectives were made aware of the incident late Tuesday afternoon.
Detectives and a DCBS worker went to a Wingo area home to investigate.
Both parents were arrested and taken to out of county jail facilities.
The child was taken to an area hospital for treatment.
Emergency custody of the child was granted to a relative.