30 high school sophomores selected for 2023 Missouri Agribusiness Academy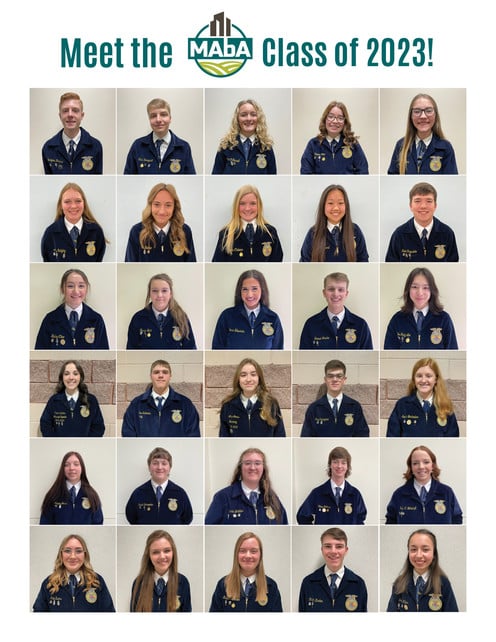 (KBSI) – Five high school sophomores from southeast Missouri are among 30 selected to participate in the 2023 Missouri Agribusiness Academy by the Missouri Department of Agriculture.
The selected students will spend a week in June in St. Louis exploring careers in agriculture, building leadership skills and learning more about farming, ranching and food production.
"The Missouri Agribusiness Academy is a great experience for high school students interested in agriculture," said Director of Agriculture Chris Chinn. "Not only do they have the opportunity to explore all Missouri agriculture has to offer, but they also get the chance to network with other students across the state and leaders in the industry."
For 35 years, the Missouri Agribusiness Academy has awarded 1,060 academy opportunities through a competitive application and interview process for high school sophomores interested in pursuing agriculture-related college degrees.
Students selected for the 2023 class include (those listed in bold are from the the FOX23 viewing area):
Autumn Jones, East Prairie
Avery Ridgley, Jonesburg
Brayden Hallford, California
Cash Honeycutt, Richmond
Catherine Henke, Moscow Mills
Cierra Britton, Cuba
Hadley Cline, Maryville
Harlee Beck, Chillicothe
Jenna Edwards, Carrollton
Kendal Schroeder, Grandin
Kiley Evans, Galena
Lane Engelmeier, St. James
Lindsay McDonald, Mt. Vernon
Macie Winkler, Poplar Bluff
Marlee Jones, Cuba
McKenna Claborn, Silex
Nina Momphard, Troy
Pakey Matthews, Fredericktown
Raegan Pendleton, Stotts City
Raymond Cunningham, Salem
Reagan O'Farrell, Appleton City
Reid Ragsdale, Holliday
Rhett Keaton, Anderson
Saige Miller, Cassville
Samuel Jordan, Savannah
Skylar Wolfe, Slater
Sophia Binkholder, Hermann
Taylor Nothdurft, Friedheim
Tyne Wilson, Pleasant Hill
Yoo Jung Lee, Chillicothe
MAbA members will also have the opportunity to participate in Missouri State Fair activities, a winter Legislative Day and the MAbA graduation ceremony at the 2024 Missouri FFA Convention.
Tap here for additional details about the 2023 Missouri Agribusiness Academy.