April is national safe dig month and Missouri residents reminded to Missouri Call 811 before digging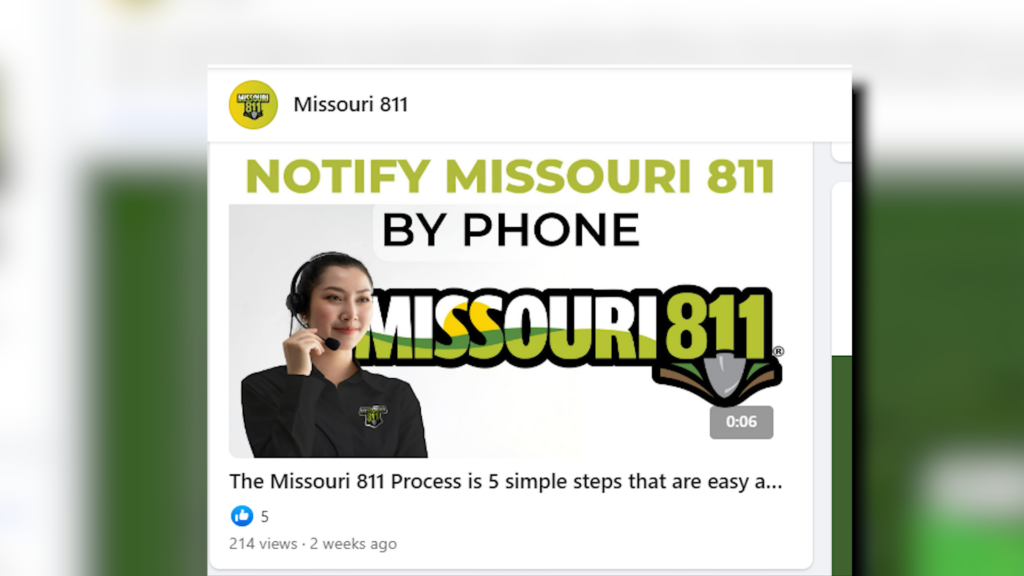 CAPE GIRARDEAU, Mo. (KBSI) – With the arrival of warmer weather, many Missouri residents are gearing up for spring and summer projects. 
But Randy Norden, the Executive Director of Missouri 811, is reminding everyone of the importance of calling the notification center before starting any digging projects. 
 According to Norden, Missouri law requires residents to call the notification center before digging.  
The process involves notifying the center of the intended excavation location, after which the center contacts the relevant utility companies to mark their utility lines in the area. 
 This step is crucial to help contractors find and mark the utility lines on the property, reducing the likelihood of damage to underground utilities. 
"You dig, and you see the marks, you know that there's an underground utility there, so that should help minimize or prevent preferably damages to those underground utilities," said Norden. "The second thing to keep in mind with it is safety. You know, some of those underground utilities are gas lines or electric lines, and if someone happens to push a shovel into one or an excavator into one…" 
 Missouri 811 is a nonprofit organization that can arrest individuals for failing to call before digging. 
Additionally, failure to follow the proper procedure could result in substantial fines.  
"They could face fines [from] the attorney general up to $10,000 per day per incident. You get into some of this fiber and broadband, you're looking like thousands of dollars to do that repair, so you're better off to contact Missouri 811 to begin with before you start digging," warned Norden. 
Although calling the notification center may seem like an unnecessary step, it is a crucial safety measure that can prevent damage to underground utilities and hefty fines.