Cape Girardeau Career and Technology Center offers Workforce Wednesday program to connect students and employers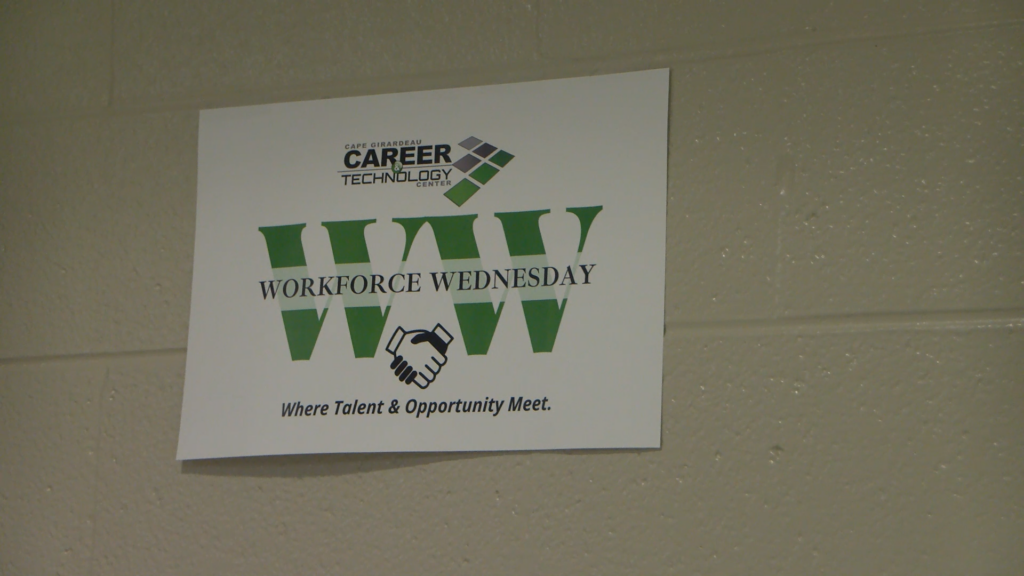 CAPE GIRARDEAU, Mo. (KBSI) – The Cape Girardeau Career and Technology Center (CTC) hosts a program called workforce Wednesday. 
A program that gives the students at CTC an opportunity to speak and connect with businesses in the community: creating a local networking pipeline. 
Workforce development coordinator, Kathleen Clayton, says the inspiration for the program came because employers wanted to connect with students.  
 "And in order to do that we can't have them come to visit every single classroom on a weekly basis, so I came up with the idea to have them come in … we do, like, a mini job fair," said Clayton. 
Workforce Wednesday assists students like Joshua Wehrenberg, a computer networking and security student, who receives the experience of interviews and face time with potential employees. 
 "You have a bunch of young, talented people coming to CTC who are just really hungry for work, and, like, they don't, they might not know how to actually like go out and find a job," said Wehrenberg. 
Alan Schoen, with the Bank of Missouri, says the program is a great asset to all parties involved. 
 "The CTC has a great program that Joshua completed, and so we knew that we were going to be able to get a great employee right off the bat," said Schoen. 
Workforce Wednesday has grown and has received support from the employers looking to be involved.  
"We find that those employers, once they've been here to visit with us for Workforce Wednesday, they want to learn more; they want to become more involved with CTC; they want to even sometimes set up one-on-ones with programs," said Clayton. 
Companies are excited to meet the young talent that resides in southeast Missouri.  
For example, just like how Bank of Missouri was to get Joshua. 
"We know the kind of talent that comes out of the CTC and that we were very fortunate to find Joshua to come work for us and we're excited to have him join our team," said Schoen.