Cape Girardeau County Parks Department launches new shelter reservation portal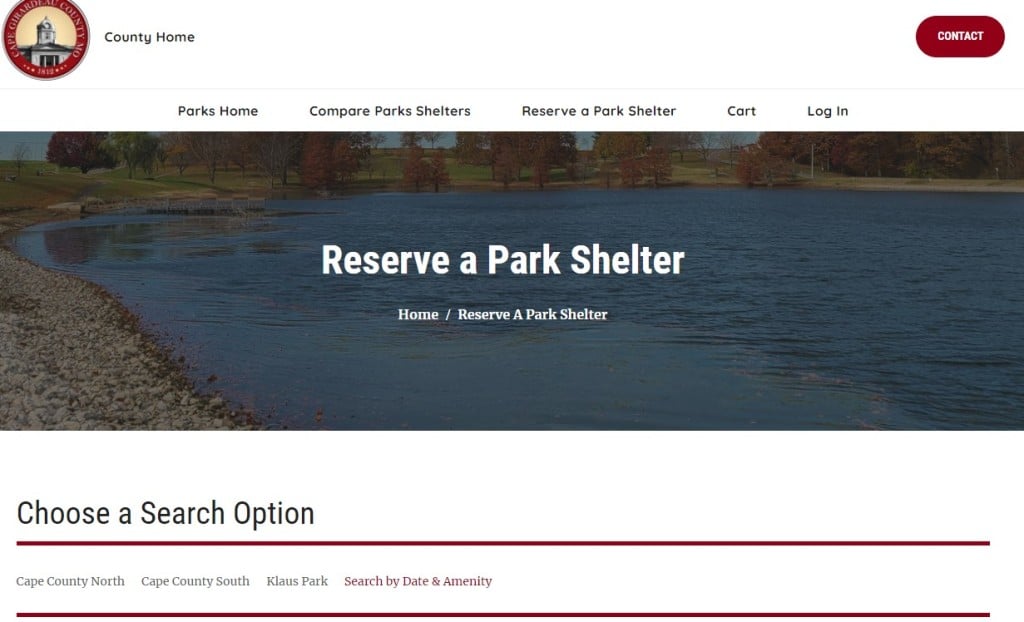 CAPE GIRARDEAU COUNTY, Mo. (KBSI) – The County of Cape Girardeau Parks Department launched a new and improved shelter reservation website Friday, May 13.
Users of the mobile friendly site now have the ability to reserve multiple shelters in one transaction. This could be particularly helpful to civic, church, and school groups that utilize the parks and its features.
The new website includes images and information regarding each park shelter, calendar availability, and the ability to reserve a shelter in real-time with valid electronic payment. The user will receive an email confirmation of the transaction.
All existing park shelter reservations have been imported into the new system. Citizens may call the Park Department, 573-270-3567 to verify existing reservations.
Cape County Park consists of North Park, South Park and Klaus Park. Park hours are 6:30 a.m. – 10 p.m. daily.