Carbondale launches micro-mobility program, introduces electric scooters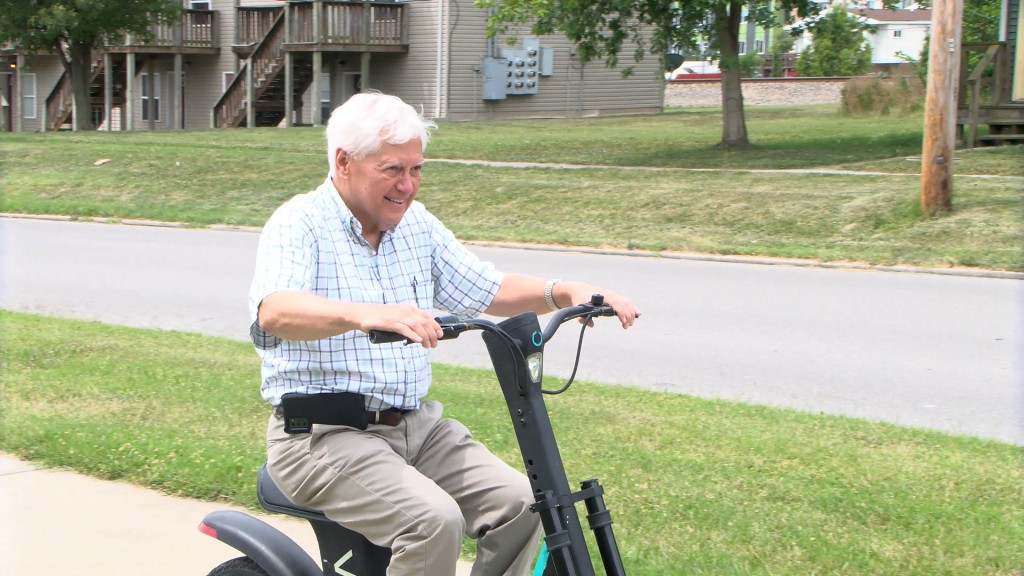 CARBONDALE, Ill. (KBSI) – Electric scooters have made their way to Carbondale as part of the city's micro-mobility program.
Resident Thaddeus Bowles said he plans to take full advantage of them.
"I use my personal bike to get to work and stuff like that, but there are things like going to get a bag of apples, a gallon of milk, whatever it may be, that at two in the morning, I don't want to have to get up on my pedaling bike for," he said.
City Senior Planner Molly Maxwell says these scooters are a great option for college students who are crunched for time or do not have a vehicle with them at school. 
"People often don't have very much time between classes or between lunch and their next class, so it will get you across campus," she said. "It'll get you downtown and back much faster than walking." 
Micro-mobility company Veo will deploy 350 seated and stand-up scooters throughout the city ad on the Southern Illinois University campus.
Using the Veo app, riders scan a QR code to unlock the vehicle. The scooters cost $1 to unlock and 31 cents per minute thereafter.
"Our purpose and mission is to provide solutions to the first and last mile of transportation, so getting off the bus and needing to walk eight blocks to get home because there's not another solution," Veo Regional General Manager Ben Thomas said. "We want to provide that solution to people and allow them to get on a scooter and quickly get home, get across town, to doctor's appointments, to class. We think our vehicles are able to do that pretty well."