Carbondale woman facing several charges after police break up fight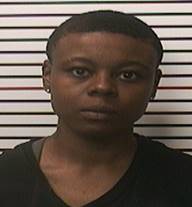 CARBONDALE, Ill. (KBSI) – A Carbondale woman faces several charges after police responded to a call of shots fired and found several people fighting.
Camille Sanders, 30, of Carbondale faces aggravated assault, aggravated unlawful use of a weapon and aggravated discharge of firearm charges.
Carbondale police responded to the 700 block of South Lewis Lane at 7:34 a.m. on Sept. 19.
Officers found several people actively fighting and separated them.
Officers learned one of the people involved in the fight fired a handgun. Officers later recovered firearm.
Sanders was arrested and taken to the Jackson County Jail.
The investigation is active and ongoing.