Early morning crash into Paducah building sends 3 to the hospital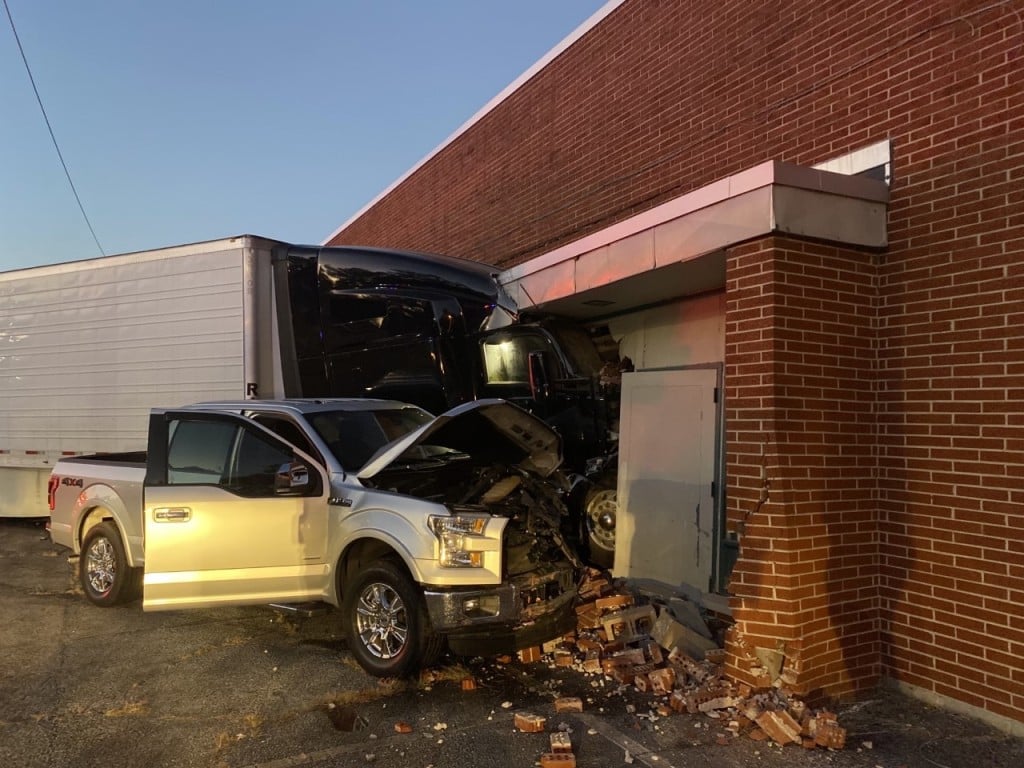 PADUCAH, Ky. (KBSI) – Three people were injured in a crash early Tuesday morning after two cars crashed into the Robert Cherry Civic Center in Paducah.
Paducah police were called about 6:10 a.m. on Tuesday, Sept. 27 to the intersection of Park Avenue and H.C. Mathis Drive.
Tara Luten, 41, of Ohio Street, was driving a 2003 Mazda Protégé and stopped at a red light facing south on H.C. Mathis Drive. She told police that she was sitting at a red light, southbound on H.C. Mathis Drive, next to the Civic Center when a tractor-trailer rig heading north on H.C. Mathis Drive ran the red light.
The semi truck hit a pickup truck driving west on Park Avenue, and both vehicles crashed into Luten's car. The semi truck then hit the east side of the Civic Center.
The driver of the tractor-trailer, Kenneth W. Flournoy, told police he thought his traffic light was green. The driver of the pickup truck, Donald B. Tucker, told the officer he could not remember the crash.
All three drivers were taken to Baptist Health Paducah for treatment.
The Paducah Fire Department, Kentucky Commercial Vehicle Enforcement and Paducah/McCracken County Emergency Services responded to the crash.
The Robert Cherry Civic Center is owned by the City of Paducah.