Fighting fire with fire: how bomb-dropping drones save the day
It may sound like science fiction, but a UNL professor has turned this idea into science fact.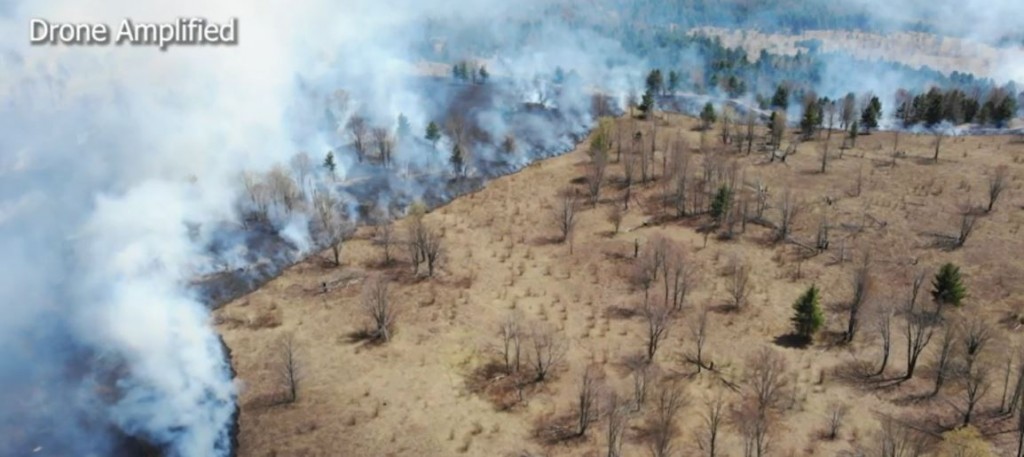 LINCOLN, Neb. (KLKN) – The best way to fight fire is with fire, right? That's more than just an expression, of course. One of the time-tested ways to handle a wildfire is to cut off the fire's fuel before it can get there, namely by burning it away in a more controlled manner. This is just another advance in that process.
The whole thing started around a decade ago as an idea to do more with drones than just take pictures. Carrick Detweiler is an associate professor at the University of Nebraska-Lincoln, and he says, "One of the projects we started working on was an aerial ignition system that could let drones actually start fires to fight fires. So, for backburns on wildfires and also for prescribed burns for land management."
About five years ago, Detweiler was able to start Drone Amplified and bring their Ignis system to the world. In the present day, the work isn't finished, as the whole thing is constantly being tweaked and perfected.
"Now the system is really refined," says Detweiler. "It's able to carry 4 or 500 of these ignition spheres and fly for longer distances. It's really a robust system."
Ignition spheres may sound like a high-tech bit of science fiction, but they're really rather simple. A bit smaller than a ping pong ball, the drone is able to take this tiny payload wherever it's needed.
"They contain one chemical, potassium permanganate," explains Detweiler. "Basically, right before we drop them, we puncture them and inject them with glycol, a second chemical, so that starts a chemical reaction. After we drop it, 30 to 60 seconds later, it starts a fire."
Those fires are small in comparison to the fire they're working against, but it is enough to start something larger, right where firefighters want it to be.
The system has been used all over the country and is proving to be a big success. From here, the goal is to make things bigger and better and to get more people using the Ignis drones to fight fires.