Hickman County man charged with terroristic threatening after threat against school staff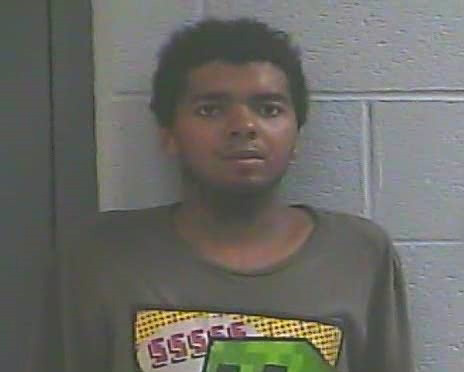 CLINTON, Ky. (KBSI) – A Hickman County man faces a terroristic threatening charge after Kentucky State Police say he made a threat of violence against staff at Hickman County High School on Facebook.
Buster A. Thomas, 20, of Clinton faces a charge of terroristic threatening, 2nd degree. Thomas is a former student of Hickman High School.
The Kentucky State Police Electronic Crimes Branch received information from Facebook that a post was flagged relating to a possible criminal threat.
The KSP Electronic Crimes Branch traced the origin of the threat to an electronic device in Hickman County.
Information obtained by the Electronic Crimes Branch was relayed to KSP Post 1. Troopers with KSP Post 1 located the device that was used to create the threatening social media post.
Thomas was arrested and taken to the Ballard County Jail.
Kentucky State Police urges all parents and youth to be aware of the dangers of social media and attentive to suspicious activity. Suspicious activity and threatening statements should be reported by contacting KSP Post 1 at 270-856-3721 or anonymously at 1-800-222-5555. Citizens may also report tips anonymously through the KSP app. It is available for iPhone, iPad and Android applications and can be downloaded for free through Apple and Google Play stores.