In Kentucky, Biden sees firsthand toll of storm destruction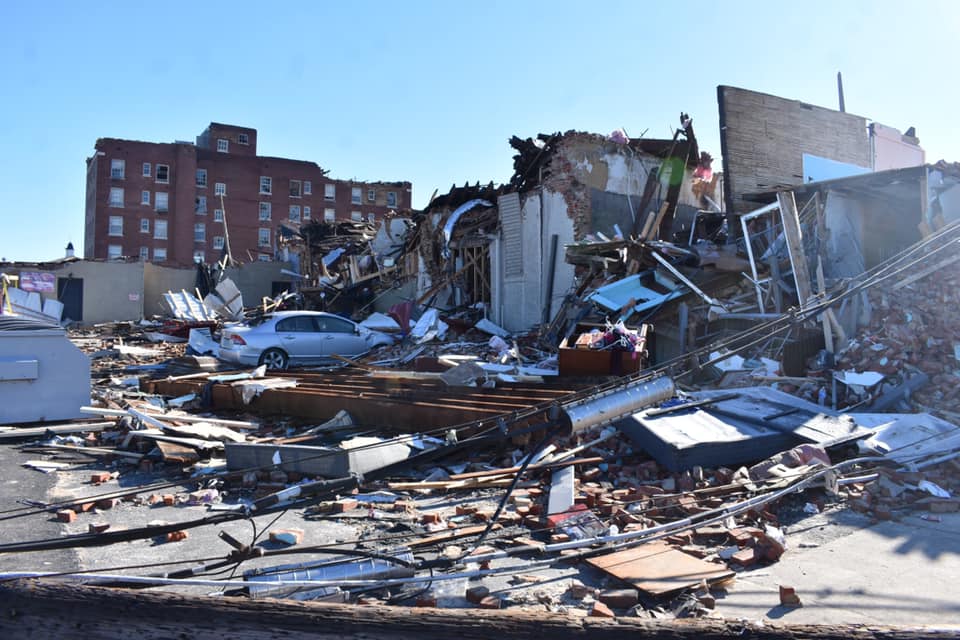 MAYFIELD, Ky. (AP) — President Joe Biden walked past debris piled shoulder-high, furniture torn to pieces and homes without roofs and walls during a visit to a Kentucky town rendered unrecognizable by tornadoes that brought death and destruction to the region over the weekend.
Red brick dust swirled through Mayfield's streets when Biden spoke to local officials and viewed the storm damage in one of the dozens of communities ravaged by the storms.
More than 30 tornadoes tore through Kentucky and seven other states, killing at least 88 people.
Thousands of residents have lost their houses or are without power.
Related stories:
Tornado relief efforts in western Kentucky
KY Gov. Beshear gives Tuesday update on tornado response
Rescue, recovery efforts continue after Graves County tornado
KY Gov: State death toll could top 100
Thousands without heat, water after tornadoes kill dozens
Storm victims include Missouri girl, aunt's 'special angel'
More than 150 lineman working to restore power in western KY
Tornado slammed parts of Kentucky face long recovery