Indiana man arrested in Williamson County on firearms charges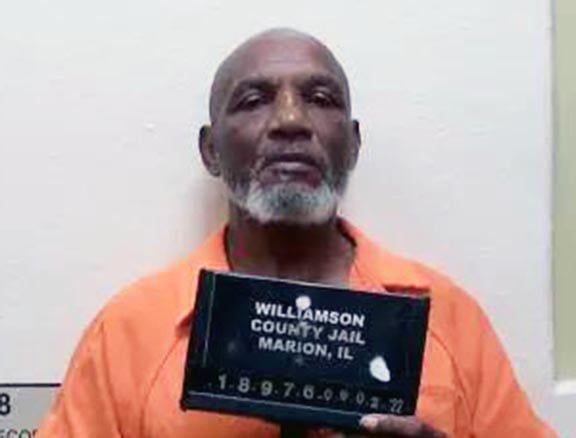 WILLIAMSON COUNTY, Ill. (KBSI) – An Indianapolis man faces charges in Williamson County after he was arrested at a local motel.
Robert L. Anthony, 66, of Indianapolis, Ind. faces aggravated battery/discharge firearm and felon in possession of a firearm charges.
Williamson County Sheriff's Office along with Marion Police Department arrests a subject on a warrant.
On September 2, around 12:30 a.m., Williamson County deputies and Marion Police officers arrested Anthony. He had an active arrest warrant out of Williamson County for aggravated battery/discharge firearm with a bond of $250,000.
Anthony was taken into custody at a local motel.
Anthony found to be in possession of a hand gun.
He was taken to the Williamson County Jail.
He bond is set at $350,000.