ISP release ID of man arrested after barricade situation in DuQuoin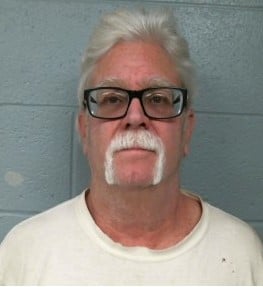 DUQUOIN, Ill. (KBSI) – Illinois State Police say the man with a gun who barricaded himself inside a building, has come outside and was taken into custody.
Randal C. Everitt, 61, of DuQuoin faces for two counts of aggravated assault (Class 4 felony), two counts of unlawful use or possession of weapons by felon (Class 3 felony), and one count of possession of firearm without requisite firearm owner's identification card (Class 3 felony).
Officers from the DuQuoin Police Department responded to the 200 block of West Park Street in DuQuoin at 1:20 p.m. on Wednesday, May 3 for a report of a suicidal subject.
DuQuoin PD requested additional resources to assist after making contact with an armed man in a building at that location.
Assets and personnel from ISP Troop 10, ISP Special Weapons And Tactics (SWAT) team, ISP Crisis Negotiation Team (CNT), DuQuoin PD, Pinckneyville Police Department, Perry County Sheriff's Office, Illinois Department of Conservation Police, Illinois Secretary of State Police Bomb Squad, DuQuoin Fire Department, Pinckneyville Ambulance Service, Air Evac Lifeteam 11– Mt. Vernon, DuQuoin Emergency Management Agency, and DuQuoin Street Department arrived to assist.
DuQuoin Banterra Bank also allowed law enforcement officials to use their facilities to support command operations.
Everitt left the building about 8 p.m. and was taken into custody by ISP SWAT with no injuries to anyone involved.
Everitt was taken to the Perry County Jail to be held on the above charges.
He remains in custody and is being held on $100,000 bond, 10% to apply.