KY 125/Union City Highway in Fulton County back open after semi hauling meat overturns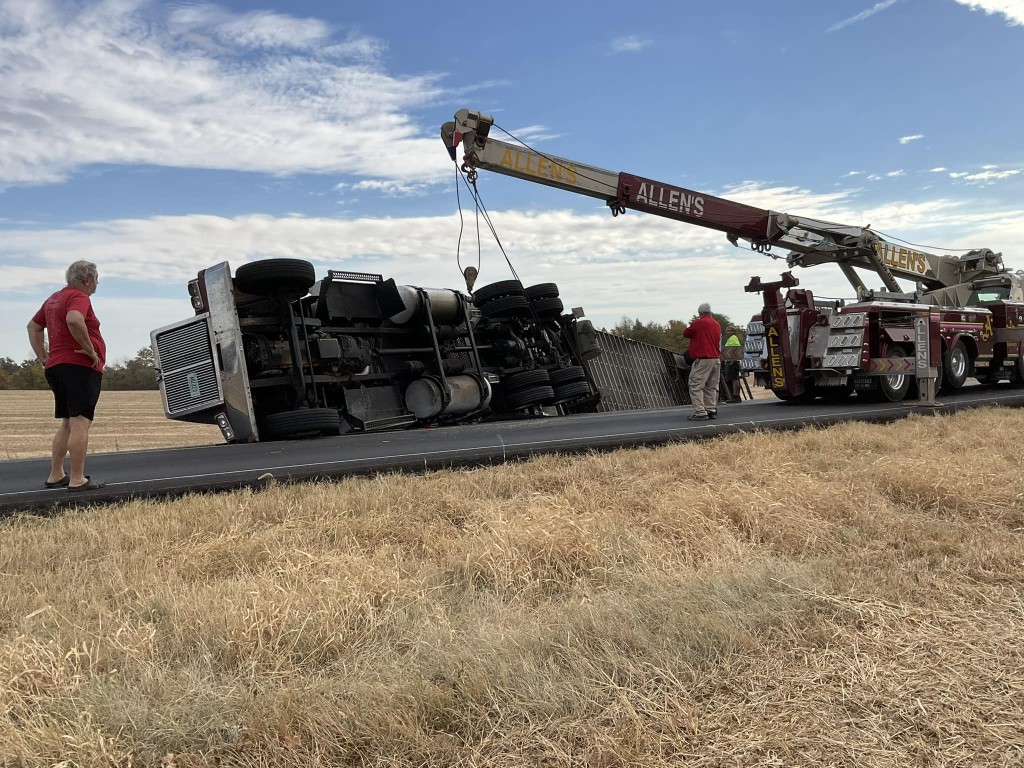 FULTON COUNTY, Ky. (KBSI) – All lanes of KY 125/Union City Highway are back open after a semi crash Monday morning.
It happened just north of the KY 166/Middle Road Intersection in Fulton County.
The truck was hauling a load of meat. The truck was removed while the trailer was moved off the roadway to be off-loaded.