Cape Girardeau police, fire hold last neighborhood Roll Call of summer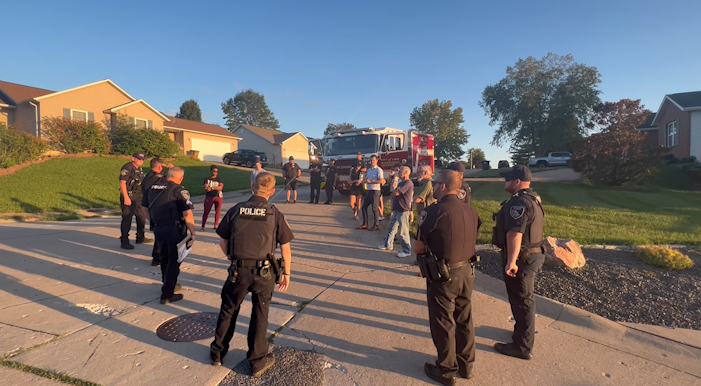 CAPE GIRARDEAU, Mo. (KBSI) – The Cape Girardeau Police and Fire departments had their last neighborhood Roll Call for the summer, saying the partnership between the two departments helped bring more of the community together.
"So, the Roll Call has been great for the officers to go out into the community, get to know the community a little better and open that dialog," said Officer Bobby Newton with the Cape Girardeau Police Department.
He says that Roll Call has helped with several crime related activities that the public was able to provide information on.
"We've had citizens let us know what's going on in their neighborhood whether it be somebody that is suspicious in their neighborhood or speeders," said Newton.
The Cape Girardeau Police Department has been participating in Roll Call for a few years.
Cape Girardeau Fire Chief Randy Morris says the fire department previously participated in what they called Firefighter Fridays.
"We like the opportunity to be able to answer those for and educate the community about what we do and our jobs and how we serve the community," said Chief Morris.
The fire department decided to partner with law enforcement to make Roll Call more eventful, with water-based play provided from the firetrucks.

"We're normally showing up on the worst day of their lives and we don't always want it to be like that," added Morris. "We want to have a relationship, when they recognize us or recognize our uniforms that maybe that eases their concerns a little bit."


Both the Cape Girardeau Police and Fire Departments are looking forward to Roll Call next year.
Related story: