Leather tooling class a chance to learn a new skill for all, pay homage to grandfather for one participant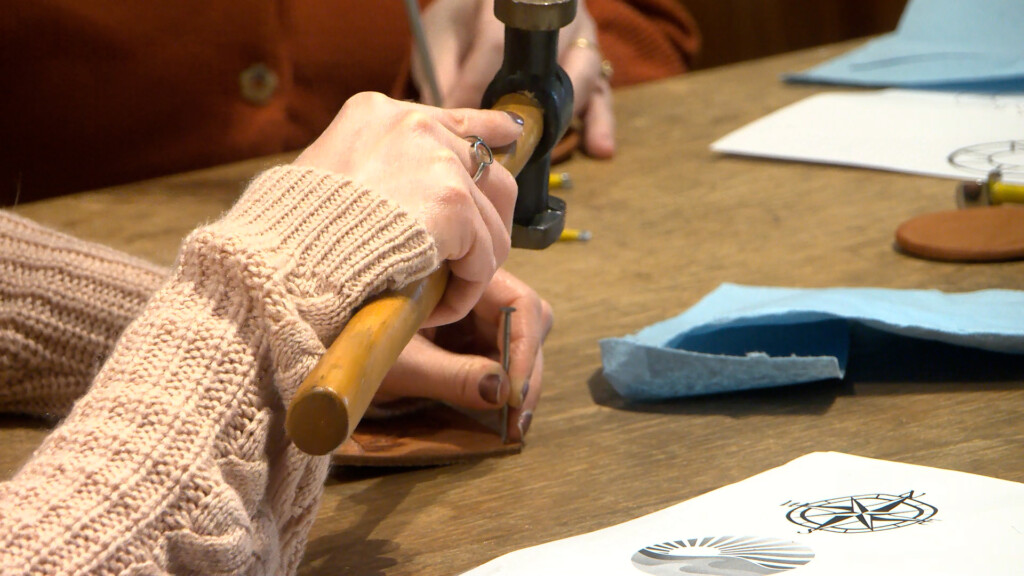 CAPE GIRARDEAU, Mo. (KBSI) – For Jeanette Webb, Saturday's leather tooling class at the Crisp Museum was about more than just carving a design into a piece of leather. 
"I like leather work because my grandpa did it, and I had never tried it, and I have leather pieces, and so I thought it'd be cool to learn," she said.
And it wasn't as difficult as she thought. 
"It's not hard at all to learn how to do, and if you make a mistake, you can just be creative and just come up with something new," she said.
With the help of instructor Gary Tyler, the participants created coasters with either a provided design or their own. 
"I made a mountain, and I thought it was cool because faith moves mountains, so I thought that was kind of significant," Webb said.
Tyler has about 50 years of leather tooling experience dating back to his days in junior high. 
"It's relaxing. You take something that's plain and you take your idea and see it being created," he said.
Even though it was her first time, Webb may have found a new hobby. 
"I might try to make something, or you know, something that could be passed down through the family, or like a present for somebody," she said. 
And Webb encouraged people to try something new. 
"I think it's really neat for people to learn how to do new things, you know, if they've never done something, like just try to do something new," she said. "If you see classes going on in your community and you've never done that, step out of your box and just be open to things."