McCleansboro man charged with grooming after police receive complaint of sexual exploitation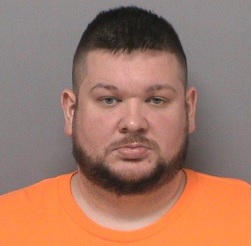 JEFFERSON COUNTY, Ill. (KBSI) – A McCleansboro man faces charges of grooming after the Benton Police Department received information from a juvenile claiming to be the target of some form of sexual exploitation in September 2022.
Officers handling the complaint in Benton contacted detectives from the Jefferson County Sheriff's Office.
A search warrant was executed at the home of Garrett S. Biggerstaff, 28, of McCleansboro.
Evidence was collected and examined by the sheriff's office member of the Internet Crimes Against Children Task Force.
A second juvenile victim was identified.
The completed investigation was turned over to the Jefferson County State's Attorney's Office. The case was reviewed and arrest warrants for Biggerstaff were issued in Jefferson County Court on January 4.
Jefferson County detectives, the McLeansboro Police Department and US Marshall's Service served the arrest warrant on January 5.
Biggerstaff was arrested on the warrant for two counts of grooming. His bond is set at $150,000.
He was taken to the Jefferson County Jail.