Obion Central High School taking security to new heights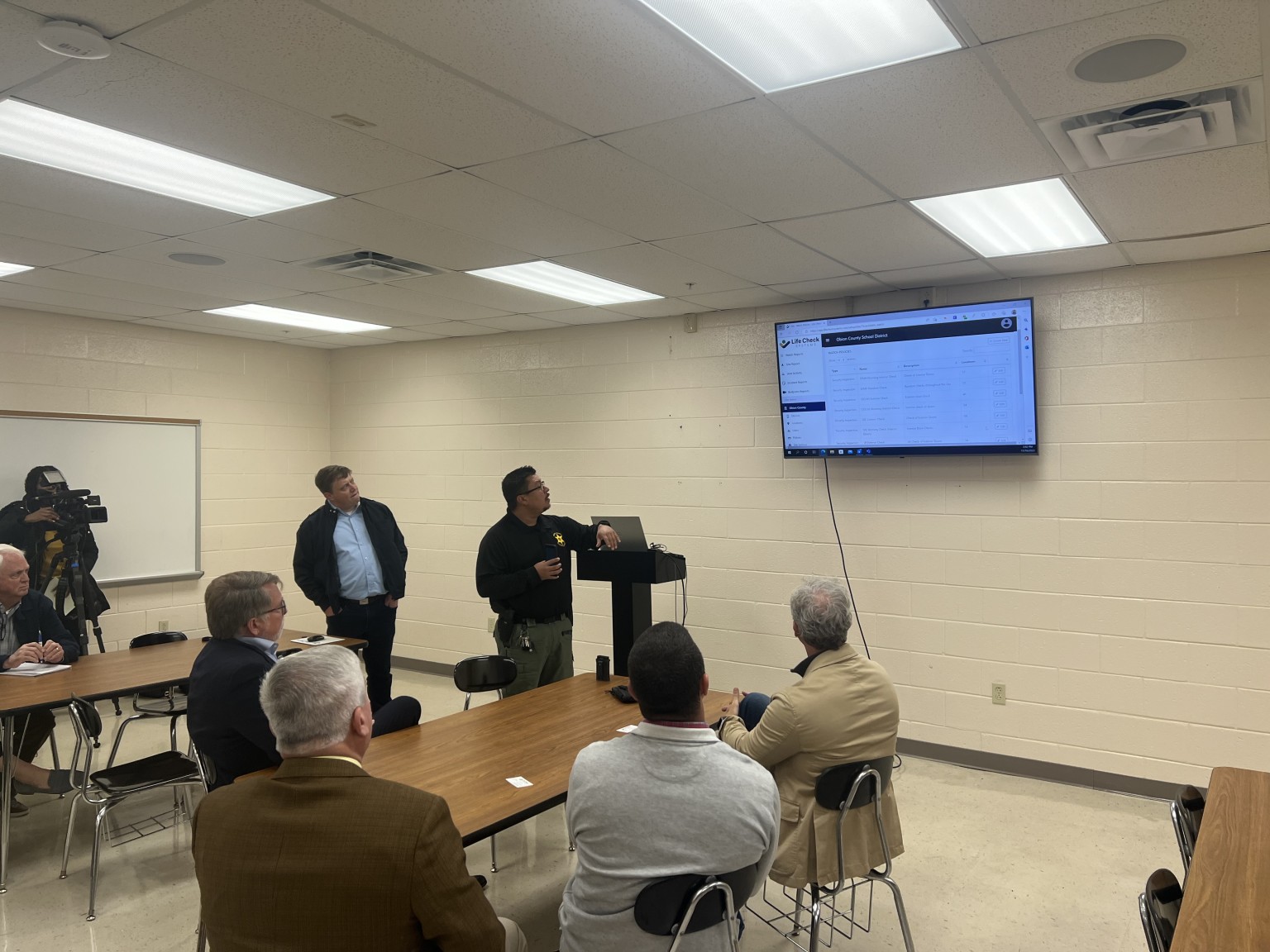 Photo credit: Obion County Central High School
OBION COUNTY, Tenn. (KBSI) – Across the nation, school security is a polarizing epidemic.
In Obion County, Tenn., taking a proactive approach to school safety is vital.
A handful of schools in the county are running a pilot program, "Life Check Systems," a way to better monitor on-campus activity.
What is Life Check?
Life Check improves accountability and reduces liability with the system's guard tour and cell-check technology solution that reduces liability by ensuring officers and administrators document all required inmate observations.  It is customizable, easy to use, and affordable for facilities of all sizes.
So, how does this keep students, faculty, and staff members safe in the event of a shooter, a trespasser, or anyone who looks to inflict harm?
Tim Watkins, director of schools for Obion County, addressed that very notion.
"Today at Obion County Central High School, we had a presentation from the Life Check system. It's a company that we are partnering with in a pilot for school security in our buildings. They have provided four of our seven schools with door security systems that allow our SROs and our administrators to do scheduled checks and then allows them to log those checks on securing our buildings on a regular basis," said Watkins.
No child should go to school afraid.
With Life Check Systems technology, you can create a safer and more secure learning environment by ensuring critical security policies are followed 100 percent of the time. If they are not, the system notifies management in real time by phone call, text, and email. Live, direct-to-supervisor alerts create accountability and guard against complacency.