Police looking for 2 brothers after homicide in Dyersburg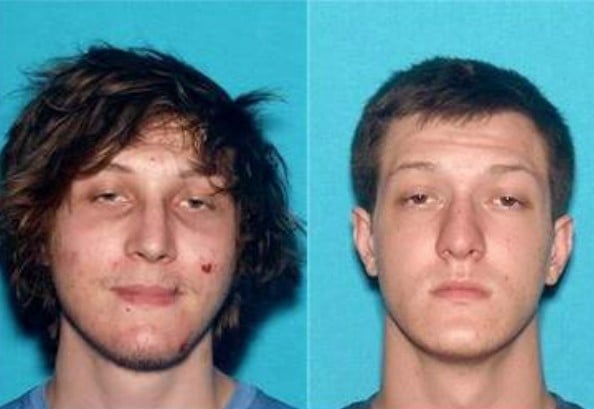 DYERSBURG, Tenn. (KBSI) – Police are searching for two men after a homicide in Dyersburg on May 18.
Caleb Edwards, 20, of Newbern is wanted for first degree murder. William Marcus Edwards, 21, is wanted for accessory to first degree murder.
Dyersburg police say both men are possibly traveling together.
Dyersburg police responded to 470 Mall Blvd. to a report that a person had been shot about 7:19 p.m. on Wednesday.
When officers arrived, they found a man suffering from an apparent gunshot would. Jimmy Burns, 43, of Dyersburg was pronounced dead on the scene.
Call Crime Stoppers at 731-285-TIPS or the Criminal Investigation Division at 731-288-7679.