Poplar Bluff Fire Department reviews fire safety with culinary students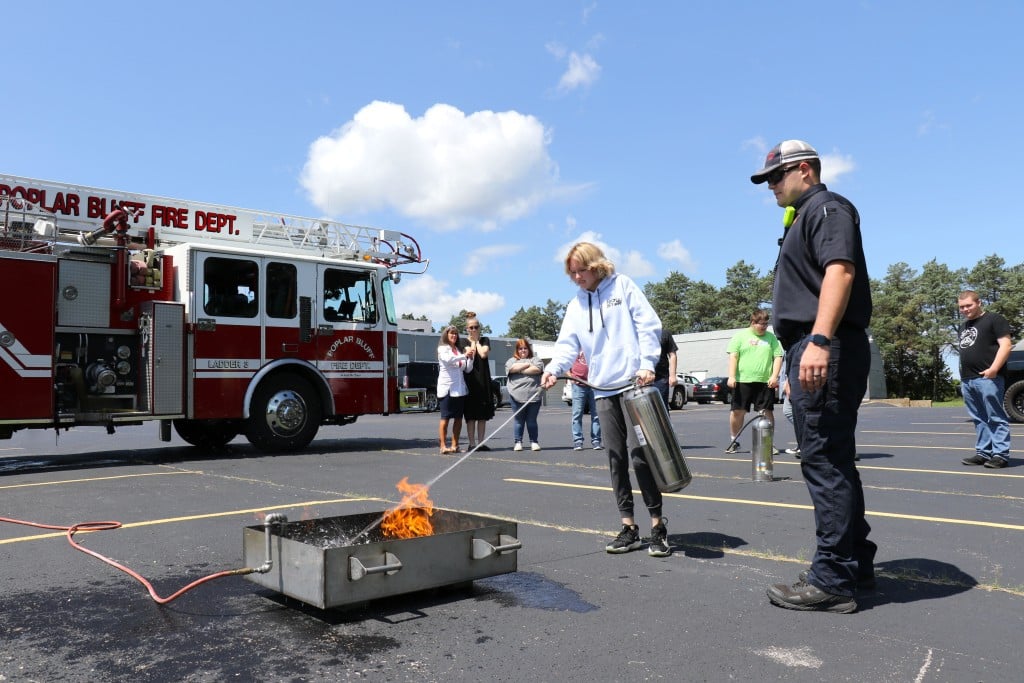 POPLAR BLUFF, Mo. (KBSI) – The Poplar Bluff Fire Department recently discussed fire safety with culinary arts students at the Technical Career Center.
The first responders are invited to the class as part of an annual series about kitchen safety in advance of the Mules Café reopening to the public, scheduled for next month. The visit followed an earlier lesson from R-I Health Director Bailey Hester about performing CPR, the Heimlich maneuver, and using an EpiPen in emergency situations.
"Kindergartners get to interact with community heroes," said culinary arts instructor Brandon Moon, "but when the kids get older and the techniques are more likely to be needed, we don't want them to forget what to do."
Local firefighters volunteer each year to demonstrate how to extinguish different types of fires. Firefighter Jamie Watson noted that the Fire Department will go wherever asked, as a tax-funded entity, but above all they "do not want to see kids getting hurt." Later in the week, department officials visited Mark Twain School to speak with students about the firefighting career path.