Poplar Bluff High School robotics program receives donation from philanthropic group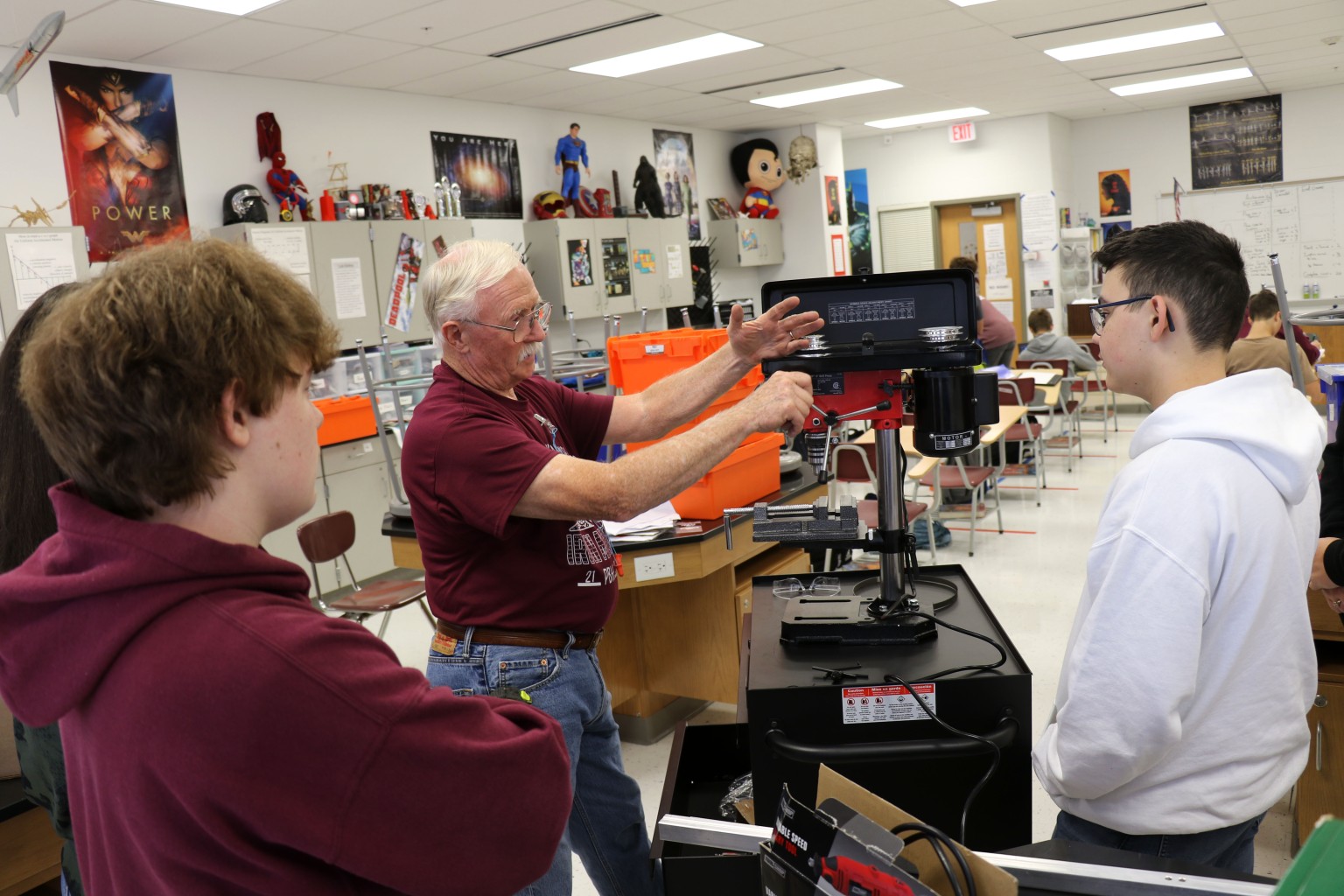 POPLAR BLUFF, Mo. (KBSI) – The Poplar Bluff High School (PBHS) robotics program continues to progress with financial support from a Georgia-based philanthropy group that has a vested interest in the future of engineering.
The Montgomery Family Foundation, which has a history of providing aid in the region, funded more than $5,000 in equipment enhancements to replace second-hand tools so that the Iron Mules are not at a competitive disadvantage against larger organizations this school year.
"The board said, 'Get what you need. The foundation is gonna support robotics,'" said Robert Bennett, advocate for the PBHS robotics program and a local liaison to the Montgomery Foundation.
Bennett, a fine furniture maker in Butler County, attended the FIRST Tech Challenge (FTC) state championship during the spring at the Missouri University of Science and Technology in Rolla. He reported back to the foundation board the following month, spearheading a photo presentation of the Iron Mules in action.
As a result, the foundation board — led by Lawrence John Montgomery III — agreed to finance three dual-control robotics sets; another Tetrix set; a license for virtual robotics simulation software; a rolling tool chest; drill press; cordless sub-compact band saw; three driver/drills along with a titanium drill bit set; and some other smaller items.
A year ago, the Montgomery Foundation funded seven robotics kits from Pitsco Education valued at $5,000, a significant upgrade from a single kit of lesser-quality components that students were sharing. Bennett, who retired from a career serving the Sears Youth Center, initially reached out to Poplar Bluff Schools to explore whether a class would be a good fit for the foundation, and was quickly directed to the robotics program.
Bennett visited the class last week to review safety protocols while operating the drill press.
"What they're going to pick up here lends itself to a different approach to a successful life; somebody that adds to society. Not all those people go to college – there are other avenues," added Bennett.
The robotics class has also influenced the majors of multiple students pursuing their higher education, including Cynwell Shi, PBHS Class of 2020, who earned the renewable $1,000 FIRST (For Inspiration and Recognition of Science and Technology) to the University of Missouri College of Engineering in part for his FTC involvement.
The Montgomery Foundation was established in 1989 by the late Lawrence John Montgomery Jr., an engineer, and supports programs at multiple universities across the United States, and has provided other educational opportunities for financially challenged students. The nonprofit previously contributed tens of thousands in dollars to over a dozen PBHS students through a scholarship endowment, but shifted its focus in recent years to supporting the trades with an emphasis on robotics, according to Bennett.