Poplar Bluff Technical Career Center to get $154K for HVAC overhaul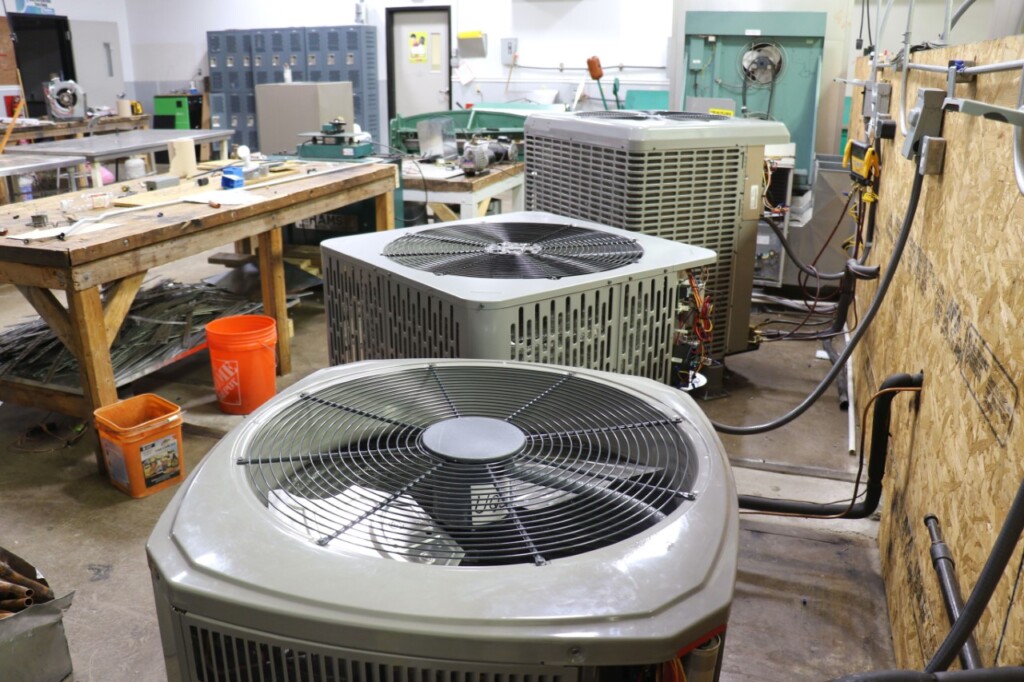 POPLAR BLUFF, Mo. (KBSI) – The Poplar Bluff Technical Career Center (TCC) will receive a campus-wide HVAC overhaul with $154,000 through the Area Career Center construction fund.
That brings the total of state and federal grants acquired in less than a year to more than $1.3 million.
The Poplar Bluff R-I School District Board of Education approved Buffington Brothers Heating & Cooling as the low bidder during its January meeting to complete the work over the summer.
The move included a 50 percent match from the district previously pledged to replace and modernize the units in A, B and C buildings so they run more efficiently, with ultraviolet purifiers to improve the air quality.
"The school administration and school board are investing a tremendous amount of money for the future of Career and Technical Education for our collective community, and our staff is thankful we have been allowed to pursue these once-in-a-career opportunities with vigor," said Charles Kinsey, TCC director.
Two qualified bids were submitted. The company selected is from Poplar Bluff.
The state grant was awarded in September through the Missouri Department of Elementary & Secondary Education under House Bill 3002, an act that previously allocated $267,000 at the end of last school year for ancillary expenses toward the future Culinary Arts Center. A $500,000 Community Development Block Grant was awarded in July toward the planned 3,240-square-foot facility to be located at the TCC, with a bid opening slated for next week.
In November, the TCC was awarded another $400,000, 75 percent state/25 percent local match through the Missouri Area Career Center Opportunity as part of the American Rescue Plan Act for enhanced building security and roof replacements, as funds allow.
In addition, all TCC programs continue to be on a rotation for Vocational Enhancement and 50/50 grants under the federal Perkins Act.
"Some of these more expensive projects would not be possible with those conventional pots of money, so the goal is to try to utilize these relatively rare opportunities from the legislature to make as big of an impact for as long of a period as possible," Kinsey said. "The improvements are designed to make sure the environment is conducive to learning. I'm a believer that the better your buildings function and appear, the more respect and pride people will have when attending your school."
Related story:
$872K awarded to Poplar Bluff Schools for new Culinary Arts Center