Protesters gather in Cape Girardeau following Supreme Court decision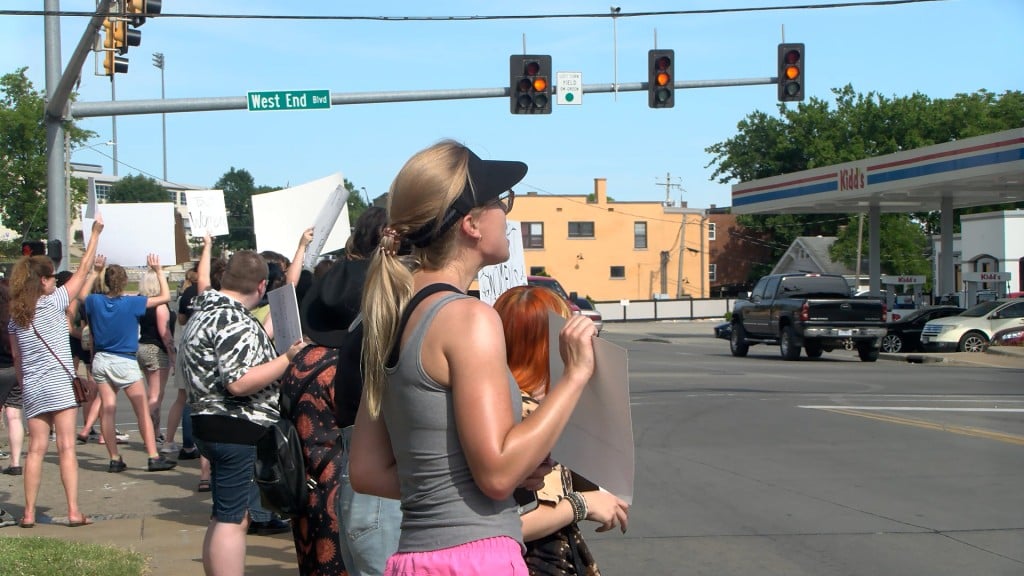 CAPE GIRARDEAU, Mo. (KBSI) – In response to the Supreme Court's decision to overturn Roe v. Wade, pro-choice protesters voiced their opinions in Cape Girardeau on Friday.
A large crowd gathered at Capaha Park Freedom Corner to make their voices heard. Dozens of protesters held signs with pro-choice messages and echoed spirited chants.
Leslie Anne Washington said it was a personal matter that brought her out to Freedom Corner.
"I had an abortion when I was back in college due to a situation of trauma, and so I felt it was my right to make that decision to have an abortion and that was my choice," she said. "This here is a personal thing for me to be out here supporting the others and everything else."
Protester Abby Van Winkle said it is up to the people to stand up for what they believe in.
"People have to speak up, they have to come out, they have to get up and do something," she said. "We're to the point now where you can't just say, 'oh yeah, that stinks.' You have to do something about it."