Southeast Missouri State, Mid-America Transplant break ground on donor memorial monument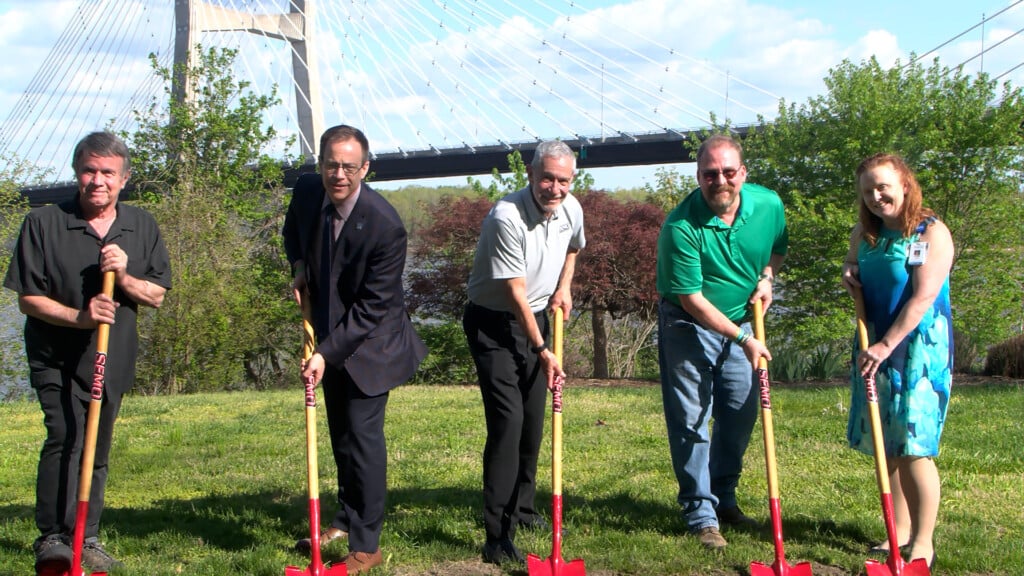 CAPE GIRARDEAU, Mo. (KBSI) – The new sculpture coming to Southeast Missouri State's River Campus will honor those who have given life to people they may never even meet through organ, tissue, and eye donation. 
Mid-America Transplant CEO Kevin Lee said being a donor can have a lasting impact on all fronts. 
"We know that this is a tough decision, but we believe that donation brings a sense of peace, knowing that their loved one's life lives on in others," he said.
University President Dr. Carlos Vargas helped break ground on the monument Friday afternoon.  
"Those impacted by organ donation know the significance of the gift, the reverence of such a decision, and the legacy of such an action," he said. "We should not think of organ donation in terms of tragedy, but that it can be a beautiful light in the midst of one." 
Renowned sculptor Don Wiegand has been tasked with completing the sculpture, which will feature a boy raising a candle in remembrance of donors. 
It will model a similar memorial at St. Bernard's Medical Center in Jonesboro, Arkansas, which is based on the original Donor Memorial Monument located at Mid-America Transplant's headquarters in St. Louis. The original was inspired by a photograph Wiegand took of lung recipients and donor families toasting life at the World's Fair Pavillion in St. Louis. 
Wiegand described the significance of the specific design that will stand at Southeast Missouri State. 
"The little boy, which I think is very exciting, is going to be on the platform pointing to the river, and the family grouping is going to be pointing towards the school, the education," he said. "What a perfect blend of sustainability and life, things we can't lose." 
The sculpture is expected to be completed sometime this summer and will use limestone from the university's original administration building.