"This is the worst we've had": Community reaction to flooding in Sikeston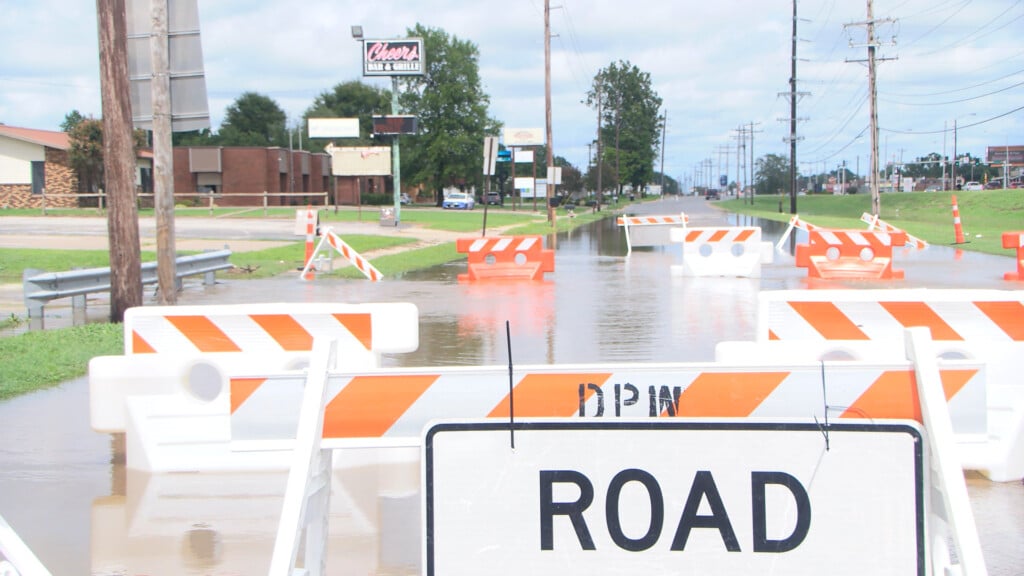 SIKESTON, Mo. (KBSI) – "In the 10 years I've been here, this is the worst we've had," said Sikeston City Manager Jonathan Douglass of the near foot of rain that fell on the city in a 24-hour span. 
He said the lay of the land is not in their favor when it comes to storms like this. 
"We have a lot of low-lying areas where water doesn't move very fast," he said. "Everything is drained out through ditches but those ditches, even outside of town, are pretty much at capacity already, so any additional rain, there's just not much space for that water to go." 
Douglass estimated that portions of dozens of streets have had to shut down at one point or another because of flooding. He said most of these closures don't last long, but one street in particular, Linn Street, washed out partially underneath. 
And this area is where Tyler White and Dallin Calbert ventured Friday afternoon to try to catch some fish. They both said they have never seen storms like this. 
"It's definitely pretty crazy. It's a crazy experience to see all this rain," White said. "I've never really seen it flood this bad around Sikeston." 
"It was a lot of rain, and I don't ever remember that much rain at one time," Calbert said.
And at Fox Haven Country Club, flooding caused the golf course to close for the day and possibly Saturday. 
General Manager Paul Belcher lived in Houston during Hurricane Harvey, so this week's storms are not the worst he's experienced, but he said they definitely rank in his top three or four. 
"The past two nights, all night long, it's a lightning storm, it's thunder, it's rain. It's been an interesting couple of nights," he said. "Just fortunately, we didn't have any tornadoes, didn't have anything like that." 
So, it's not an ideal situation, but things could have been worse. 
"The water will eventually be absorbed into the ground, but if all the trees are still where they need to be, all the buildings are still where they need to be, then I guess we can count our blessings," Belcher said.