Those skipped appointments during the pandemic could be crucial
Your health could depend on catching things quickly, particularly when it comes to breast cancer.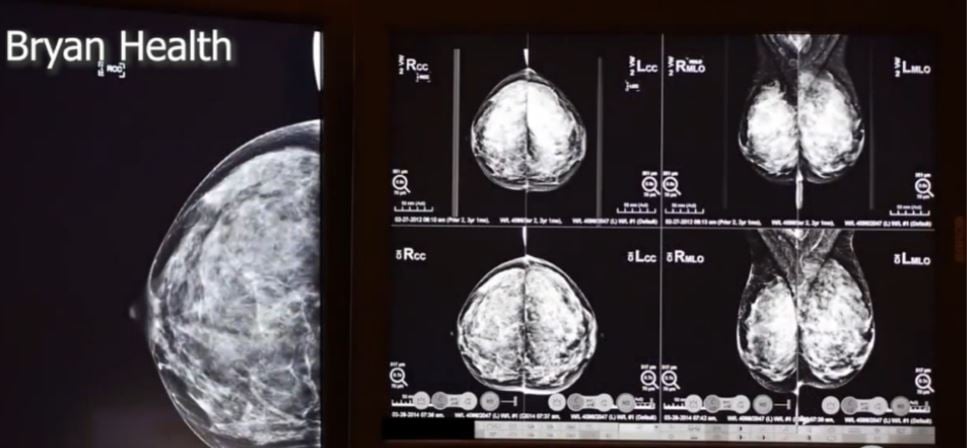 LINCOLN, Neb. (KLKN) – We're approaching the end of Breast Cancer Awareness Month, but the pandemic has left many women unaware of potential problems.
As the pandemic slogged on, an excellent way for some to eliminate going outside was to skip routine checkups. Unfortunately, that line of thinking has resulted in problems progressing when they could have been caught much earlier.
Mary Jane Glade is a nurse practitioner at CHI St. Elizabeth, and shows a small circled area on a mammogram image. "This tiny little area would have been missed had she not gone in for her yearly annual mammogram last year, and could have potentially really delayed her treatment and diagnosis," Glade says.
That's one example of how not skipping an appointment was a literal life-saver. And sure, sometimes we do miss all sorts of appointments. But it's a habit to avoid.
"Just skipping one, you know, it happens," says breast surgeon Dr. Kelsey Williams from Advanced Medical Imaging. "We definitely encourage women to get those done and pick back up because it can really happen at any time. It's unpredictable. There's no way to say, 'Well, I was fine last year, so I'll be fine this year.'"
That year-to-year change can be of huge importance. It could be the difference between finding something early or finding something only when you notice a problem.
Lincoln Radiology's Dr. Sam Braden explains, "The average size of a breast legion if a patient presents once they feel something is actually a little over 2 centimeters. The average size of a legion, like a small, invasive breast cancer, that we detect with screening, is about half that size. It's just a little bit over 1 centimeter. That can have very important implications."
Luckily, doctors say the missed appointment trend is starting to reverse. That's leading to delayed diagnoses, but with cancer, it's always better to catch it late instead of not catching it at all.