How the pandemic affected Jehovah's Witnesses, known for in-person outreach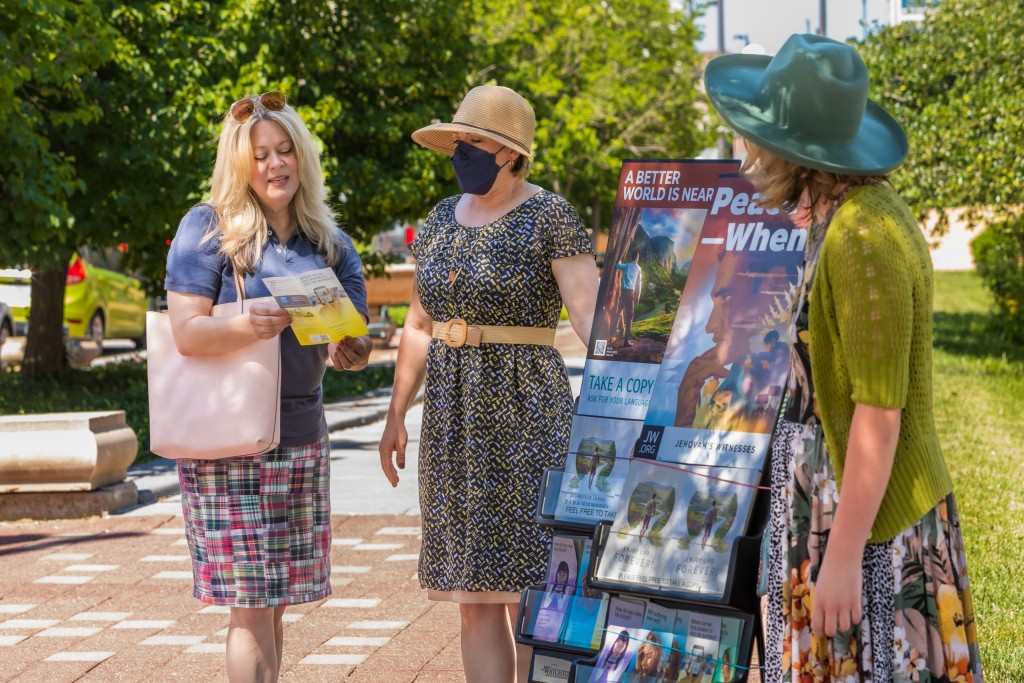 LINCOLN, Neb. (KLKN) – The pandemic impacted us all in different ways.  One religion is still being impacted in the way they interact with the community.
Before the pandemic, it was common to see Jehovah's Witnesses out witnessing in the community, mostly by knocking on doors.
"It was a huge change for us," said Jim Newman, a Lincoln Jehovah's Witness.
During COVID-19, they switched to mail and telephone as their main way of outreach.
"I have wrote more letters in the last two years than probably my whole life," Newman said
Newman said writing letters and making phone calls is not as effective as speaking in person.
"It's much more challenging to know if they are receptive to it, if they are interested and when you call someone on the telephone," he said. "It's hard to discern if they are busy, if they are interested. It was a huge adjustment trying to converse with other people."
As far as membership, Newman said the Jehovah's Witnesses really haven't seen a drop.
"We had quite a few members during the pandemic getting baptized, and we haven't shrunk with our numbers at all," he said. "I think we are continuing to grow throughout the whole world."
Just recently, members hit the streets again, handing out pamphlets answering questions.
"We are so happy to be back in the community," Newman said. "We get to see people in our community. We get to interact with them. I enjoy the carts because somebody wants to come up to us they do, if not, they can keep moving by," said Newman.
They are still meeting to worship virtually, but if members prefer, small groups are starting to gather for some events.
"If they are comfortable, we can now study with them in person, we can visit with them in person; we just haven't resumed the actual calling on people door to door," Newman said.
Newman said they worked together to make sure all members had a way to connect during the pandemic.
"We had one individual who is in her 90s, 97, and she was able to regularly tie in with us on Zoom," he said.
"It was a huge adjustment," Newman said, but going virtual has helped the Jehovah's Witnesses share their message in over 1,000 languages.