Meet Zeus: The dog who may be part wolf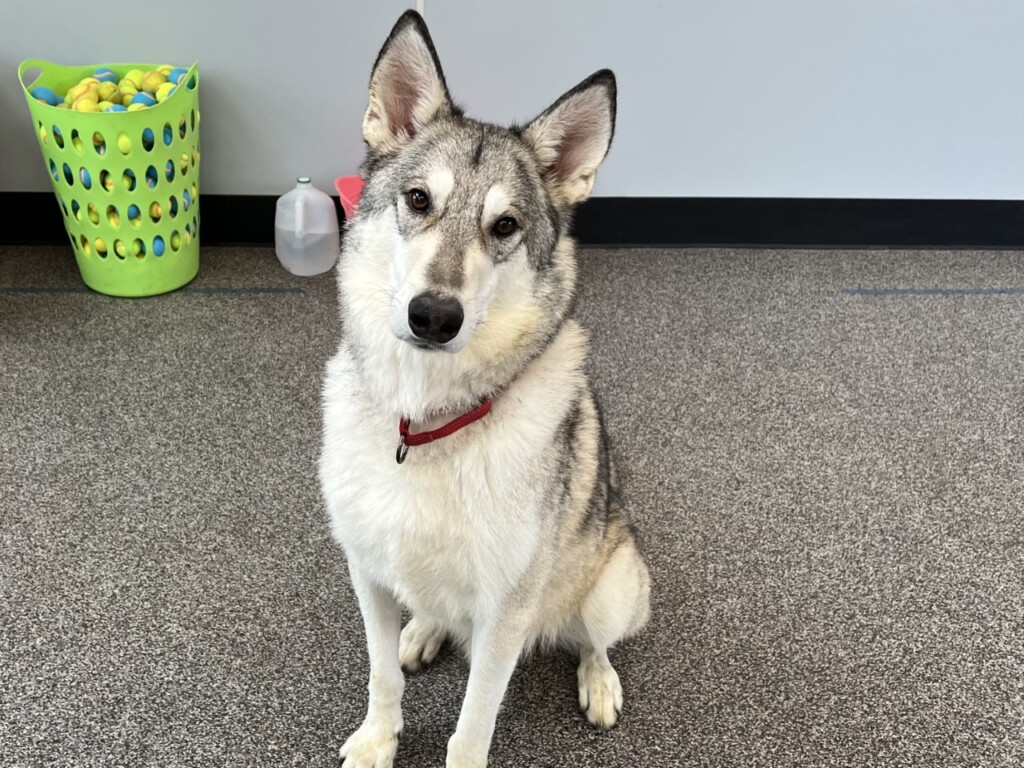 MIDDLETOWN, R.I. (WLNE) — A Rhode Island man surrendered his dog last month, who he believes is a wolfdog hybrid.
The man told Potter League for Animals that the dog came from a hybrid breeder.
The facility recently administered a DNA test for 4-year-old Zeus.
Kara Montalbano, director of marketing and community relations for the league said that privately owning a wolfdog hybrid in Rhode Island is illegal.
The league is only accepting applications from states that allow the housing of these dogs.
Montalbano said Zeus also suffers from a seizure disorder and is on medication monthly.
Zeus suffered from a seizure while at the facility and staff kept him in a dark room for 24 hours to recover.
Montalbano said the disorder is manageable through medication and a good relationship with your veterinarian.
She said that Zeus is an energetic and busy dog who loves to play with humans.
"He definitely does have that typical, you know, high energy," said Montalbano. "He can scale a fence very easily, so, someone that has the means to care for him and the space for him to exercise."
Montalbano said regardless of Zeus's DNA results, he still needs a forever home.
Those interested can call Potter League for Animals at 401-846-8276.