1 new death from COVID-19 in Southern Seven region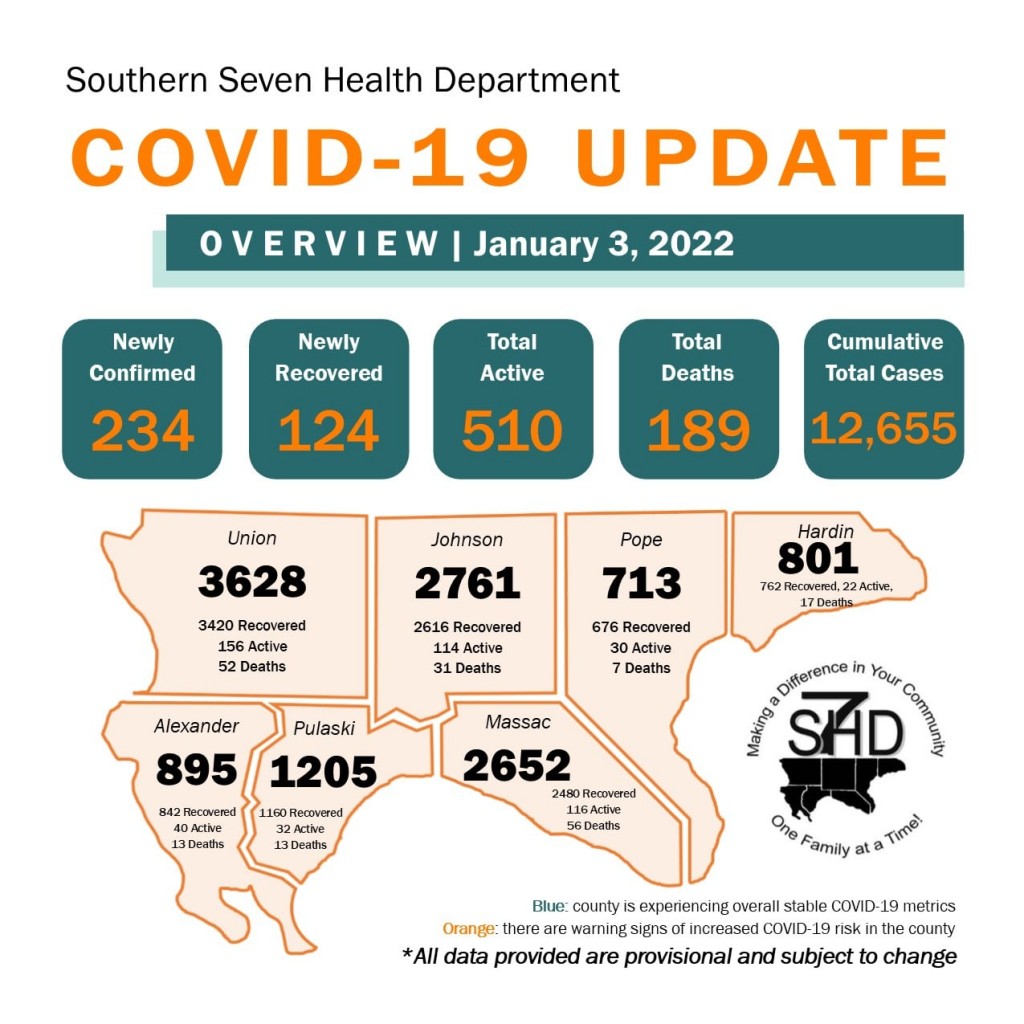 ULLIN, Ill. (KBSI) – The Southern Seven Health Department reports one new death as a result of COVID-19 in the Southern Seven region.
The individual was a woman in her 70s in Union County.
Southern Seven also reports 234 new confirmed cases of COVID-19 in the Southern Seven region and 124 newly recovered cases since Friday, Dec. 31.
There have been 189 deaths in the Southern Seven region since the start of the pandemic.
Residents in the seven county region can now schedule themselves for COVID-19 vaccine appointments using the Illinois Department of Public Health's COVID-19 Vaccine Registration system online.
Individuals may contact the Southern Seven administrative office for assistance with scheduling by calling (618) 634-2297. The state of Illinois has also launched a toll-free Vaccine Appointment Call Center open seven days a week from 6am to midnight at (833) 621-1284.
Related stories:
23 new confirmed COVID-19 cases in Southern Seven region
Southern Seven Health Dept. reports 2 new deaths, 41 new cases of COVID-19
Southern Seven Health Dept. reports 54 new, 58 recovered cases of COVID-19
Southern seven counties in IL raised to orange warning level for COVID-19 risk, Head Start closed
1 death, 26 new cases of COVID-19 in Southern Seven region
29 new COVID-19 cases in Southern Seven region
2 deaths, 53 confirmed new COVID-19 cases in Southern Seven Region